MaC Venture Capital Raises a $110M Inaugural Fund to Invest in Founders Building the Future We Want to See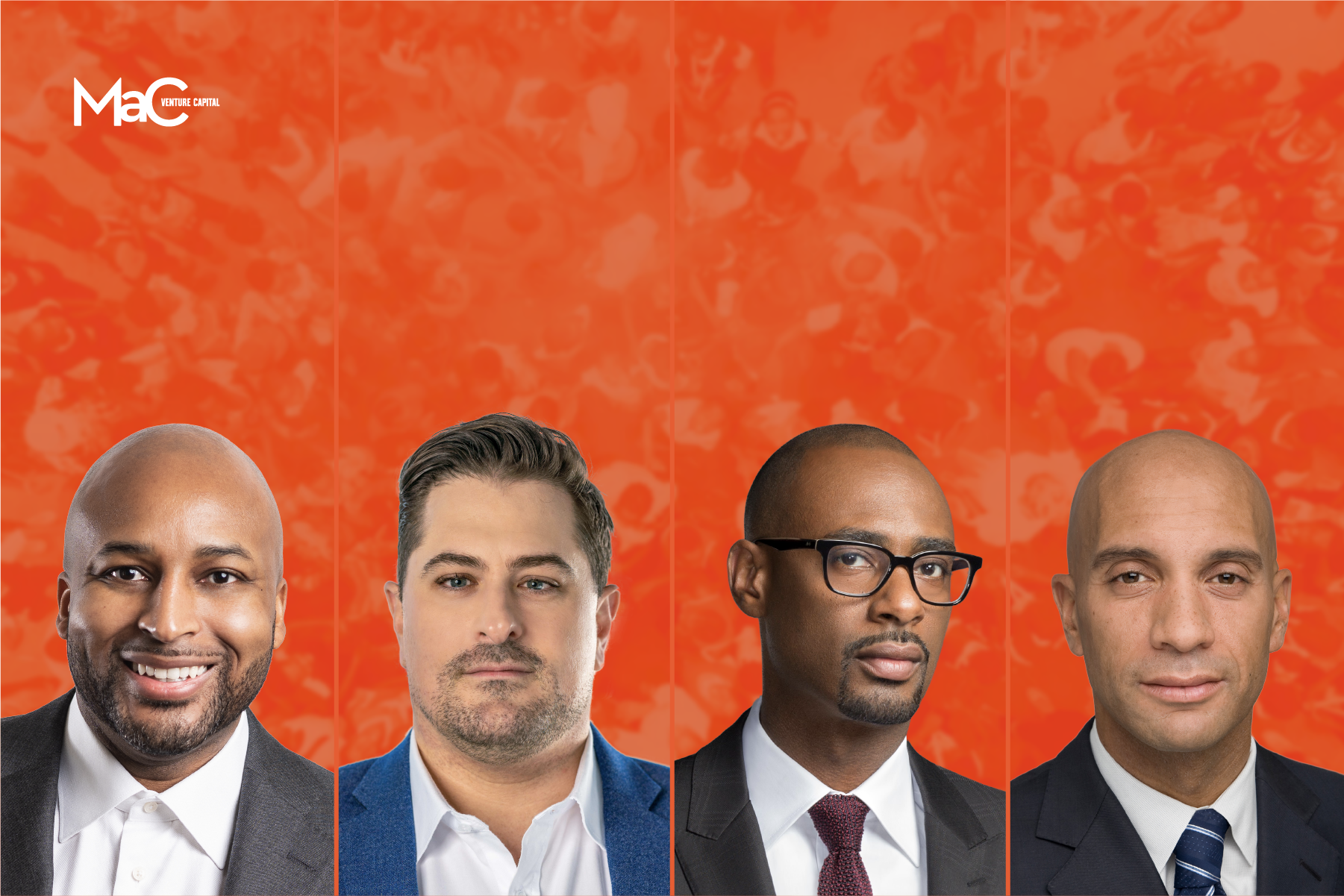 Culture Is Everywhere And Everything
Cultural shifts — large and small — impact societies and drive behavioral changes that influence the world. Often, very big things have small beginnings.
Who would have thought that in 1973 a DJ named Kool Herc in the Bronx River Houses switching between two records to isolate music breaks would launch a global cultural hip-hop movement. Or that a British computer scientist named Tim Berners-Lee, sitting in the particle physics laboratory CERN near Geneva, Switzerland, would invent a way to better share information between computers that would go on to become the World Wide Web and change the entire world. Everything from the Women's Rights Movement to selfies represent cultural shifts that hold great opportunities for growth, innovation and investment.
Today, we are excited to announce that we've closed our inaugural fund of $110 million to invest in seed-stage technology startups leveraging shifts in cultural trends and behaviors.
At MaC Venture Capital, our mission is to invest in visionary founders building the future we want to see.
The Future We Want To See
First and foremost, the future we want to see is one that is reflective of the world around us.
Women and people of color make up large parts of our communities and should be represented in all areas of society, business and culture. The United States is a country of immigrants, and we recognize their continuing value to real social and economic gain in our country.
We seek out founders looking to solve problems for the 99%. But at the same time, minority communities often do not get the same access to products and services as others, and we look to back entrepreneurs building companies that expand access to opportunity — or as our partners at Kapor Capital often say, companies that are gap closing vs gap widening.
We know we live in a world where talent is ubiquitous but access to capital is not. We want to build a future where anyone with a unique ability to change the world has access to the funding and tools — no matter their economic background or where they happen to live — to turn their vision into reality.
Our planet is our home and we want a future where companies are working to enhance rather than harm the health of it. But we also know that space and the cosmos beyond will be where we solve many of the problems we face here on earth. We want to see a future where we venture off our planet to do extraordinary things.
It will be visionary founders of all ethnicities and genders, from different economic and cultural backgrounds, from all over the world that build this future. To solve hard problems, it is essential one understands the industry and culture in which they are building. We look to partner with those founders who are technically savvy and have an "earned secret" from prior professional and personal experience. Cultural change agents by definition have to be rebel misfit troublemakers. We look for those with little fondness for the status quo. With them we look to build this bold and beautiful future.
What You Do Is Who You Are
In Ben Horowitz's above-titled book, he talks about culture as a blueprint or operating system for companies. Culture dictates how and what decisions are made. Creating and maintaining company culture is paramount in building and sustaining successful businesses. We believe culture-building inside of companies is influenced by external cultural forces, and that to effectively build company culture, one must understand the cultural shifts happening around them.
To help guide our cultural investing thesis at MaC, we spend a lot of time thinking about, discussing and analyzing behavioral trends affecting cultural shifts. We periodically publish essays we call "The State of Technology and Culture" that deep-dive into specific shifts and how they impact society, business and investing.
Below are a few of these essays highlighting some of these trends:
A New Kind of Venture Firm
MaC Venture Capital is a coming together of two teams to create something meaningful and extraordinary in the world of venture capital.
Marlon Nichols co-founded Cross Culture Ventures in 2015 and successfully developed and deployed this cultural investing thesis. Adrian Fenty, Charles D. King and Michael Palank started M Ventures in 2017 to back the best technical founders solving big and audacious problems. We have all decided to come together and combine our collective experiences, networks and passions to create a new venture capital practice like no other.
Our diverse backgrounds in technology, business, government, entertainment, and finance allow us to accelerate entrepreneurs on the verge of their breakthrough moment. We provide hands-on support crucial for building and scaling category-leading companies, including operations strategy, brand building, recruiting, and mission-critical introductions.
Our backgrounds are unique and relevant to the world of venture capital. Adrian Fenty is the former mayor of Washington DC and helped build out the government services business at Andreessen Horowitz before starting M Ventures. Marlon Nichols is a seasoned operator and investor who helped set up and launch Intel Capital's $125M diversity fund; he is a Kauffman Fellow and sits on the board of the Kauffman Fellows organization. Michael Palank has a career that spans hedge funds, Hollywood talent agencies, incubators and startup studios, early-stage startups and venture capital. Charles D. King is the Founder and CEO of the culture-shifting media company MACRO and was the first black partner at a major Hollywood talent agency.
We are excited to earn our place alongside many of the other great venture capital firms helping to bring the future into focus. We look forward to working with ambitious and dynamic founders creating and leveraging cultural shifts to build a diverse, equitable and prosperous future for everyone.
Select Press Coverage:
More News
Members News Coverage
View More Portfolio Company News
Select Another Portfolio Company