TechCabal is Africa's most important tech media company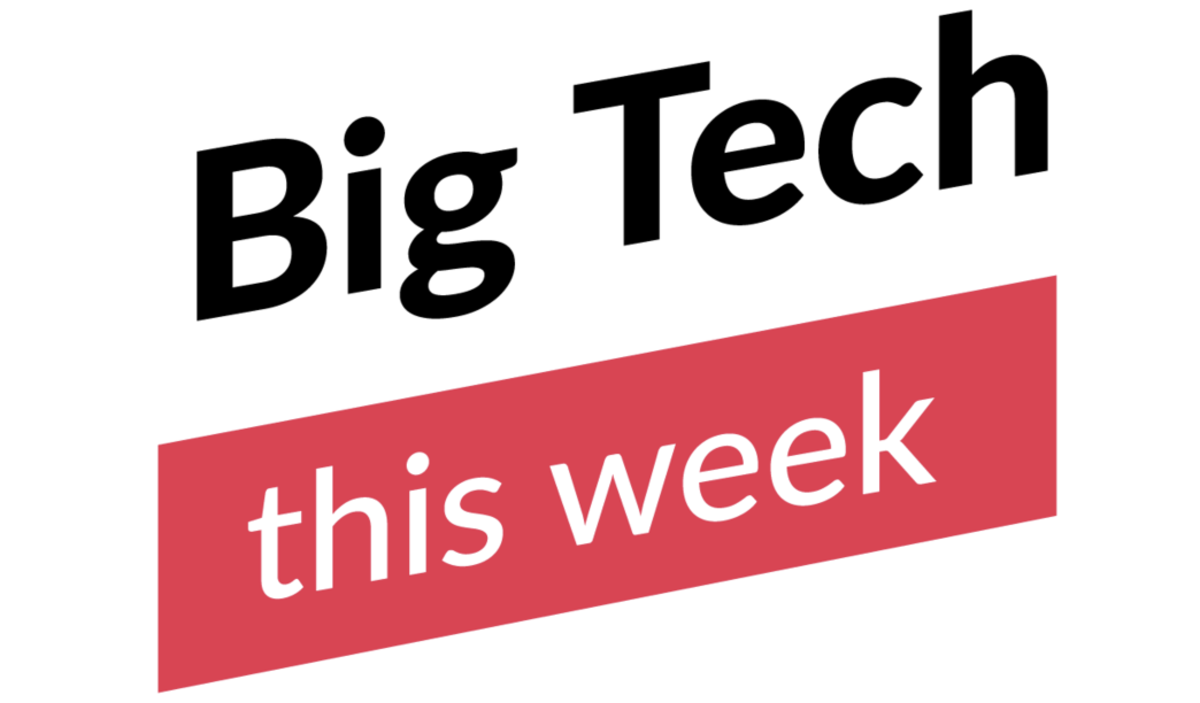 Top of Mind. There are days when working in big tech feels special to me – anticipating a product launch, an acquisition or congressional hearings, aka my super bowl. But then, there are days where I have incredible experiences speaking with people making the decisions at companies that shape the ecosystem.
This week, I spoke to Tomiwa Aladekomo, CEO of Big Cabal Media – publishers of TechCabal and Zikoko Mag, on big bets, industry trends and TechCabal's mission to delight audiences.
I am certain you'll enjoy reading this as much as I loved writing it.
In today's edition:
TechCabal's big bets
Amazon's million pounds waste problem
Google's Sundar Pichai faces tough criticism
TechCabal is Africa's most important tech media company
TechCabal is Africa's most important tech media company. I think of them as the pulse of tech culture, its third eye. They've been at the centre of industry trends and covered innovation, triumph, losses, and made bold predictions about Africa's tech ecosystem for years.
By the numbers: Big Cabal's portfolio reaches nearly a million people a month and about 20 million people across platforms. Zikoko and TechCabal's newsletters reach almost 200,000 readers. In addition, TechCabal is read in over 30 countries and read by investors in Silicon Valley, Europe, and Asia.
I had a delightful time interviewing TechCabal's CEO, Tomiwa Aladekomo, on his big bets, TechCabal's future and what it means to create joy.
The toplines from our interview:
On TechCabal's design strategy and new look: Content absolutely matters. It's why people come to the website. The experience of consuming content is important. We think about everything – from the experience of reading a newsletter, the experience of reading our website, the experience of watching one of our live interviews or coming to our events. All of that has an impact on the way people consume information and receive information. And so it's a constant goal of ours to improve the process of engaging with our content and make sure that every touchpoint feels special. It feels differentiated, and it feels like somebody thought about what the experience is for the audience.
On delighting the audience: We defined our values, defined our voice, our tone, and the kind of audience we serve. And one of the big things that came out of that was a line that says delight the audience!
What's great as a business is when you define a cultural value and people own it. I give props to our Head of design, he took that, and he owned it – and he thought, what elements will blow people away? What will make people feel really special about this? We liked our old site, but it was pretty busy. Some things could be done better, and this time we focused on delighting the audience and making sure that this was served practically. And that's the inspiration behind this. That is the thinking behind this.
On expansion across Africa: We are making a big effort to ensure we're covering the entire continent. We've been recruiting writers, and we're keen to have more depth in East Africa, Francophone Africa and Southern Africa. So that's the path we are on as we can cover content decently, just sitting in Lagos. But as we recruit, there's the opportunity to deepen that coverage and deepen our connections within these markets to be really informed across the continent.
On covering the tech industry: Empathy is important to us in the ecosystem. We understand we give people a voice. So covering technology and working from inside an industry, you will come upon people behaving badly or in controversies. Being empathetic means, we give people a fair hearing. Sometimes you got to say this is bad behaviour, but we're not in the game to play "Gotcha". We want to report honestly, we want to keep the ecosystem honest, and we are optimistic.
We are optimistic about the impact of technology on the continent. We are optimistic about where it's taking us. We want all of these companies to succeed. We want the founders to succeed. We want the investors to make great returns. I want to see technology that will make Africa a great place to live and work for its citizens.
On the brilliant team at TechCabal: I love the people I work with. They are a super switched on team. They are amazing. They get the mission, they are excited about the mission, and they drive it forward excellently.
On what he's most excited about in tech's ecosystem: I'm excited that we're building the infrastructure that allows a lot more to be done. For example, the work that's being done in FinTech enables people to do more in health tech, in edtech, etc., and all the infrastructure upgrades are exciting to me in terms of creating a bedrock where other things could work much better.
Anytime I see people doing things in hardware, it's exciting. I see people do things beyond pure code, look at new problems and new industries, and apply technology to make things happen.
I'm excited that more people can create lives that matter for themselves and build international connections.
I'm excited that young people have this thing that gives them a sense of optimism, connects them to the world and allows them to build great lives for themselves. That's important to me.
On next steps: Technology is the key influencer of business across the board, and at TechCabal, we will become the catalogue of the future of business. Ultimately, the ambitious goal is to be the most important business publication because technology is the most important business influencer on the continent.
TechCabal will be the publication that helps you understand technology and business. We would capture stories from a human interest perspective and understand how people's lives are changing on the continent because technology is absolutely integral to that.
On if Radar is coming back 👀: Oh, God. Okay. Radar was an excellent product, an excellent forum. Important in its time, I think it could be important today. But, from a business perspective, Radar took a bit of a dip in 2017. We had a bit of rockiness as a business. And in 2018, we made a couple of attempts to reboot it, but forums are super tricky.
It was one of those things we kept meaning to get back to, and it just never felt like the most urgent thing or the best use of our resources. So I think there's still some value in it. But it is something that we've just not got back to. Maybe one of these days, we might resurface Radar again, but it's not been a business priority.
On fundraising: We are funded by angel investors and one institutional investor, who came on board last year.
We are building the future of media in Africa and very likely to talk to investors worldwide. We have huge ambitions from a technology perspective, and there are special insights that we can bring to the market. It's a huge long term play, and it will take funding. So yes, we are having those conversations.
On TechCabal potentially getting acquired: Every time we talk to investors, they ask, what's the exit plan? Yes, there will be acquisitions in the future. But we'll get there when we get there. For the moment, it's time to build, and we are building.
On creating joy: We exist to create joy. We exist to create happiness. Africans deserve that as much as they deserve great healthcare, you know. So yes, I'm looking forward to the crop of companies building for fun, not necessarily to solve a problem. Hopefully, we get to a place where people have the money to build and sustain fun companies like that, just because they can.
More News
Big Cabal Media Coverage
Big Cabal Media, parent company of TechCabal and Zikoko, raises $2.3M seed funding
Read More >>
How Big Cabal Media became one of the fastest-growing news outlets in Africa
Read More >>
View More Portfolio Company News
Select Another Portfolio Company