Startups and newcomers disrupting primary care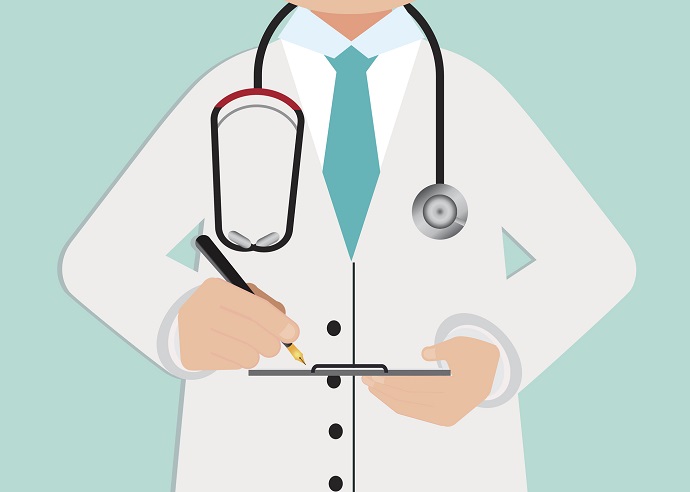 Primary care physicians are the gateway for people to access their care; no matter what the issue, a patient is most likely to see their GP before they see a specialist (often because they have to in order to get a referral). That is having drastic consequences: primary care physicians report burnout at twice the rateof other caregivers. Not only that, but they're one of the lowest-paid doctors as well. It's an unsustainable situation.
At the same time, younger generations aren't even seeing a PCP. They either don't have one and/or avoid annual checkups for years. Millennials, those born between 1981-1996 who are 25-40 yrs old, prefer convenience and retail clinics. One in four haven't had checkups in five years, according to a study. About half of the younger millennials don't have a primary care provider.
This isn't a good trend because studies show that the more a person sees a primary care physician the more they can prevent future illnesses. So what do we do? Vator CEO Bambi Francisco Roizen has said primary care needs to be viewed as less of an annual checkup and more of an ongoing wellness process – like going to the gym or spa – combined with a frequent check-in via an app to show biomarkers and signals that either show progress or decline.
Luckily, a number of companies are reshaping the primary care model by altering the way patients access care, how physicians interact with their patients, how care teams are collaborating and how doctors are being paid. And these companies are now raising funding: according to Rock Health, primary care was the second largest sector for venture dollars in healthcare in Q1. The companies listed below raised a total of $8.9 billion, including $2.6 billion in 2020, and $1.8 billion in the first half of 2021.
Here's a little primer on those companies and while they may all consolidate in five years, at this point, many have different approaches.
(Vator and UCSF Health Hub are teaming up for an event in November called "Primary Care and the New Medical QB," in which we will be talking to various stakeholders in the healthcare system, including providers, patients, and startups, about this change)
Approach: Virtual primary care 
CirrusMD emphasizes its text-first approach. In fact, it claims that it can connect patients to a live, licensed physician via text in less than a minute! Patients can connect to PCPs, specialists, pharmacists, behavioral health professionals, and even non-clinical resources, such as schedulers and financial services via text. To expand their reach, they've partnered with companies like Omada Health and Moda Health that use CirrusMD's text-based communications platform.
The company is exclusively offered via employers and health plans.
Total raised: $47.6 million; last raised $20 million in March 2021
Founded: April 2012
VCs: Blue Venture Fund, 7wireVentures, Drive Capital, the Colorado Impact Fund, Bootstrap Incubation, Rockies Venture Club, Sand Hill Angels, Three Leaf Ventures, Service Provider Capital, New York Angels
Valuation: Unknown
Total raised: $47.6 million; last raised $20 million in March 2021
Founded: April 2012
VCs: Blue Venture Fund, 7wireVentures, Drive Capital, the Colorado Impact Fund, Bootstrap Incubation, Rockies Venture Club, Sand Hill Angels, Three Leaf Ventures, Service Provider Capital, New York Angels
Valuation: Unknown
Teladoc is the pioneering telemedicine company, connecting patients with doctors, therapists, and specialists via phone, video, or app to help with conditions such as the flu, infections, anxiety, stress, and skin conditions, as well as advice on serious medical conditions. It has expanded to mental health with its acquisition of BetterHelp, a mostly direct-to-consumer provider of virtual therapy sessions. It has also expanded to provide behavioral health services with its acquisition of Livongo.
The service is offered through health plans and employers. Teladoc works with just about every insurer. But if people don't have that insurance, they can pay out of pocket about $75-$99 a visit for general or behavioral services. This option seems clumsy (way too much information to provide to create an account) so it's likely Teladoc prefers to service its insured population.
Teladoc went public in 2015, raising $157 million.
Total raised: $172.9 million (not including money raised in IPO); last raised $80 million in July of 2016 (post-IPO debt round)
Founded: 2002
VCs: Silicon Valley Bank, Cardinal Partners, QuestMark Partners, Greenspring Associates, FLAG Capital Management, New Capital Partners, Triden Capital, Kleiner Perkins, Icon Ventures, HLM Venture Partners
Valuation: $25.1 billion
Doctor On Demand is one of the earlier telehealth companies, like Teladoc, connecting patients with doctors, therapists and specialists via phone or video. But it too has broadened its scope by merging with Grand Rounds to help the company address not only primary care but secondary care and more specialty doctors so their patients with more serious conditions can navigate their way to the right doctor.
Total raised: $235.7 million; last raised $75 million in July of 2020
Founded: October of 2012
VCs: General Atlantic, Andreessen Horowitz, GV, Venrock, Lerer Hippeau, Qualcomm Ventures, Shasta Ventures, Tenaya Capital, ACME Capital, Shervin Pishevar, Jump Capital, World Innovation Lab, Rock Health, Techammer, TomorrowVentures, Goldman Sachs Investment Partners, Virgin Group, Blue Cloud Ventures, iSeed Venture, Jack Abraham, Richard Branson, Halle Tecco, Jonathan Bush, Princeville Global, Dignity Health, Rosemark Capital Group, Kendall Fargo, 23andMe, Ridgeview Asset Management
Valuation: $820 million
Amwell is more of a horizontal play as a SaaS telehealth platform to the healthcare ecosystem for organizations that want telehealth functionality for urgent, acute and post-acute care needs. It also supports chronic care management and healthy living. The company reaches 150 million individuals through over 55 health plan partners, including 33 Blue Plans and UnitedHealthcare. It has over 240 health system partners, including Cleveland Clinic, Commonspirit Health and Northwell, which represent over 2,000 hospitals. Amwell also has over 36,000 employers on its platform.
Amwell sells its platform to health systems and health plans, which use it to facilitate consultations between patients and providers. It also makes revenue from visits, which are made on a fee-for-service basis through the Amwell Medical Group (AMG), a physician owned and operated medical practice that provides telehealth care exclusively on the American Well platform. AMG earns revenue for each episode of care delivered on the Amwell Platform by its 5,000 providers, with fees varying by physician specialty or clinical program.
Amwell went public in September 2020, raising $742 million.
Total raised: $811 million (not including money raised in IPO); last raised $100 million from Google in August of 2020 concurrent with its IPO
Founded: June of 2006
VCs: SV Health Investors, Takeda Ventures, McKesson Ventures, Allianz X, Echo Health Ventures, Inventure Partners, Waterline Ventures, Koninklijke Philips, Chetrit Ventures, Cito Ventures, Anthem, Google Cloud Platform, Jefferson Health System, Peter Slavin, Deval Patrick
Valuation: $2.93 billion
MDLIVE is a telehealth provider with a network of board-certified physicians, dermatologists, psychiatrists and therapists. The company treats over 50 non-emergency conditions, including colds, allergies, and insect bites, while also providing behavioral health services and dermatology. The company offers it services to over 60 million members nationwide.
The company accepts many types of insurance from major providers like Cigna, Blue Cross, Blue Shield, Humana, and many others; if a patient doesn't have insurance they can still use the services, though the price without insurance will usually be higher than an insurance copay. Patients can also use HSA or FSA funds to pay for the out-of-pocket cost of an MDLIVE visit.
Doctor On Demand is offered through employers and health plans and also direct for an out-of-pocket cost of $40 for a 15-minute appointment.
MDLIVE was acquired by Cigna's Evernorth in April 2021.
Total raised: $198.6 million; last raised $50 million in September of 2020
Founded: 2009
VCs: Heritage Group, Sutter Health, Kayne Anderson Capital Advisors, John Sculley, Sixth Street Growth, Health Velocity Capital, Cigna Corporation, Health Care Service Corporation, Novo Holdings A/S, Industry Ventures, Bedford Funding Capital
Valuation: $1 billion
Maven Clinic is a digital clinic that is focused on women and families. It provides programs around aspects of women's healthcare such as preconception, egg freezing, IVF, adoption, surrogacy, pregnancy, returning to work and pediatrics, as well as programs for partners of people going through pregnancy or IVF.
The company doesn't operate brick and mortar clinics, but instead allows patients to make virtual visits with their doctor. Patients get access to over 1,400 vetted women's and family health practitioners across over 20 specialties. They can book video chats or message practitioners and then pick up their prescriptions, including birth control, at their local pharmacy.
Maven is free for individuals; the company then sells its digital programs to both employers and health plans to roll out to their members.
Total raised: $85.1 million; last raised $45 million in February 2020
Founded: 2014
VCs: Sequoia Capital, Spring Mountain Capital, 8VC, Great Oaks Venture Capital, Oak HC/FT, 14W, BoxGroup and Female Founders Fund, Icon Ventures, Harmony Partners, Reese Witherspoon, Natalie Portman, Mindy Kaling, Anne Wojcicki, Jeremy Yap, Colle Capital Partners, Portfolia, Future\Perfect Ventures, Matt Mullenweg, Company Ventures, Thomas Lehrman, Julie McDermott, Ricardo Schaefer, Christina Jenkins, David Chan, Noramay Cadena, Natalie Portman, Trish Costello, Lisa Coca, Susan Lyne, Grand Central Tech
Valuation: Unknown
Approach: Virtual plus in-person partnerships
Firefly Health focuses on a care-team approach that helps people achieve their health goals, setting up expectations to go beyond an annual checkup but frequent check-ins to ensure people are on track to meet their goals. Their team approach, including a medical doctor, nurse practitioner, health guide and behavioral health specialist, enables them to provide holistic care. They offer same-day appointments, 24/7 chat, and referrals to specialists.
Patients can download the Firefly app for free, which gives them access to the team for virtual and in-person coaching and support. While physicians on Firefly practice 100% virtually, the company also allows for in-person visits though its partnership network, which include on-site access to urgent care providers, home care providers, specialty care organizations, such as Dana Farber and Joslin, as well as many specialty partners.
Firefly's services are offered through employers. Users pay a copay. Right now the company works with insurance companies such as Aetna, Anthem, Blue Cross Blue Shield, Harvard Pilgrim Health Care, AllWays Health Partners, Tufts Health Plan, UniCare, and UnitedHealthcare. Firefly is also able to accept some types of Medicare in Massachusetts when an established member ages into Medicare.
Total raised: $52.2 million; last raised $40 million in April 2021
Founded: 2016
VCs: Andreessen Horowitz, F-Prime Capital, Oak HC/FT, Justin Mateen, MaC Venture Capital
Valuation: Unknown
Approach: Virtual-first and in-person   
Eden Health is a platform that delivers care both in-person and virtual. It works with employers to provide their employees with access to virtual care services. Every member is matched with a dedicated Care Team, comprised of medical and mental health providers, physical therapists and insurance experts who can offer digital care around the clock, same-day in-person primary care, behavioral health services and benefits navigation.
For employees who have access to Eden, they download the app on their phone, go through a minute registration process and connect with one of Eden's providers right away. Users can connect with clinicians 24/7 365, with an average of about seven minutes to a live encounter. The app is also not bot-based, meaning it is an actual clinician they're engaging with.
Along with its virtual care services, the company also operates physical primary care health offices as well, though 92 percent of all of virtual interactions are solved without anyone needing to see a doctor in-person.
Total raised: $99 million; last raised $60 million in February 2021
Founded: 2016
VCs: Greycroft, Insight Partners, Aspect Ventures, PJC, Grand Central Tech, Max Ventures, Brand Foundry Ventures, 645 Ventures, Company Ventures, Flare Capital Partners, Bryan Rosenblatt, Stone Point Capital, Nnamdi Okike, Flex Capital, Nelson Chu, Convene, Amigo Health
Valuation: Unknown
Parsley Health is a primary care service that provides virtual care and in-person clinics in New York City, Los Angels, and San Francisco. It focuses on "whole-body" or holistic care, meaning a focus on preventative and wellness treatments. Similar to Firefly, a person gets a health plan designed to improve their overall health and chronic conditions. But Parsley is a monthly subscription cost of $175 a month. This includes five annual in-depth medical or clinical visits and five annual health coach visits, advanced diagnostic testing for hormones and genetics, unlimited messaging and support, personalized nutrition and lifestyle plans, and perks with popular health and wellness brands.
Patients can use a FSA or HSA for their visits. Care may be covered by a insurance provider as out-of-network medical care and many members get up to 70 percent reimbursed.
Total raised: $36 million; last raised $26 million in October 2019
Founded: January 2016
VCs: Nat Turner, FirstMark, David Gilboa, Neil Parikh, Trail Mix Ventures, The Chernin Group, Mark Hyman, Amplo, FJ Labs, Nexus Venture Partners, Gaingels, Liquid 2 Ventures, Edward Lando, White Star Capital, Kevin Moore, Alpha Edison, Galaxy Digital, Charge Ventures, TMV, Jenny Fielding, Alex Chung, Arkitekt Ventures, Wisdom VC, Tom Lee, Ivy Ross, Mark Hyman, Jay Galluzzo
Valuation: Unknown
Approach: In-person plus virtual
Crossover Health is a company that designs and delivers membership based primary health and secondary care services to self-insured employers. It powers in-person clinics within corporations across California, Washington, Idaho, Texas, Massachusetts, and New York. Much like Firefly, Crossover has a care-team approach. Members get access to primary care, behavioral health, optometry, health coaching, physical medicine and acupuncture. They can pay $200 for 30 days, $500 for 90 days, or $1,500 for a full year membership, or $125 a month. Unlike Firefly, Crossover doesn't take insurance. Corporations that work with Crossover pay the membership fees.
Total raised: $281.5 million; last raised $168 million in March of 2021
Founded: 2010
VCs: Gurnet Point Capital Norwest Venture Partners,  OrbiMed, Perceptive Advisors, Foresite Capital, SharesPost Investment Management, Deerfield Management, Irving Investors, Avidity Partners, PFM Health Sciences
Valuation: Unknown
Carbon Health combines telehealth and in-person care. With its app, patients can manage appointments, billing, pharmacy refills and lab results from their phone. They can also talk with doctors and staff for quick answers to their questions.
The company also offers primary and urgent care clinics, which don't require a membership or fees from the patient. In early 2020, it opened its second clinic in Pasadena, its fourteenth overall, with a plan to open 100 clinics around the country by 2021, though those plans were scuttled by COVID. It now has a total of 25 clinics open in California.
The company is contracted with most insurance carriers, PPO's, as well as Medicare, but not Medi-Cal. If a patient doesn't have insurance, they can pay Carbon Health out of pocket.
Total raised: $175.2 million; last raised $100 million in November 2020
Founded: 2015
VCs: Dragoneer Investment Group, Brookfield Technology Partners, DCVC, Builders VC, founders from Flatiron Health and Clover Health, Bullpen Capital, Javelin Venture Partners, Two Sigma Ventures,
Valuation: Unknown
One Medical operates its own in-person clinics, with locations in Atlanta, Austin, Boston, Chicago, Los Angeles, New York, Orange County, Phoenix, Portland, San Diego, Seattle, the Bay Area, and Washington, D.C., with locations coming soon in Dallas–Ft. Worth, Columbus, Houston, Miami, and Raleigh.
The company focuses on prevention and screening, acting as a hub for medical information with a repository for the patients records. That includes coordinating tests, treatments, specialist visits and hospitalizations, as well as providing guidance, insight and advice.
Members get online appointment booking, access to their medical records, prescription renewals, specialist referrals, travel services, a free mobile app to manage their health, the ability to email their doctor, and access to One Medical's online community, which includes blog features, health tips, medical news, and recipes from One Medical doctors.
Membership costs $199 a year, and it also accepts most major insurance plans.
The company went public in January 2020, raising $245 million.
Total raised: $532.1 million (not including money raised in IPO); last raised $220 million in August 2018
Founded: 2007
VCs: Benchmark, GV, Lifeforce Capital, Redmile Group, Maverick Ventures, Carlyle Group, Oak Investment Partners, DAG Ventures, SharesPost Investment Management, Pinnacle Ventures, Sharon Knight, J.P. Morgan Asset Management
Valuation: $4.52 billion
Cityblock provides value-based healthcare for Medicaid and lower-income Medicare through its technology platform, called Commons. It includes a communications interface, which allows care teams to text and have video chats with members.
It also has an information-share and organization component, to help care teams keep track of members. In addition, Commons also provides real-time clinical decision support and evidence-based protocols.
Membership is covered by insurance and the company is currently seeing eligible EmblemHealth members in New York, ConnectiCare members in Connecticut, Tufts members in Massachusetts, and CareFirst BlueCross BlueShield members in DC.
Total raised: $491.3 million; last raised $192 million in March 2021
Founded: 2017
VCs: Tiger Global, Kinnevik AB, Maverick Ventures, General Catalyst, Wellington Management, Thrive Capital, Redpoint Ventures, Echo Health Ventures, 8VC, AIMS Imprint of Goldman Sachs Asset Management, StartUp Health, Techammer, Nat Turner, Zach Weinberg, Lifeforce Capital, Town Hall Ventures, Oxeon Partners, Jeff Hammerbacher, Alphabet, Vivek Garipalli, Halle Tecco, Sidewalk Labs, Soraya Darabi, Emblem, EmblemHealth, Andy Slavitt, Nate Gross, Dr. Mario Molina, Richard Barasch, Dr. Patrick Conway
Valuation: $1 billion
Iora Health works with insurers and employers to create private practices that are catered to Medicare patients. Each practice is set up to address the needs of that specific community. For example, its clinic in Phoenix, Arizona has earlier hours, more bathrooms, wider waiting rooms and more geriatric doctors.
Every practice features a team consisting of a provider, health coach, behavioral health specialist, team nurse, clinical team manager and an operations assistant, all of whom work with each person. Each practice also includes a telemedicine platform, and a payment system where patients are not billed on a transactional basis, but rather on based on care.
Iora accepts traditional Medicare with or without most supplemental plans as well as most Medicare Advantage including Humana, United, BC/BS, Aetna, Cigna, and Devoted.
The company was acquired by One Medical in a $2.1 billion deal in June.
Total raised: $349.3 million; last raised $126 million in February 2020
Founded: 2010
VCs: Premji Invest, Cox Enterprises, Temasek, F-Prime Capital, Devonshire Investors, .406 Ventures, Flare Capital Partners, Polaris Partners, GE Ventures, Khosla Ventures, Cox Enterprises, Tony Hsieh, Humana, Devonshire Investors, Rice Management Company, Foundation Medical Partners
Valuation: $2.1 billion
Forward operates primary care clinics in Atlanta, Bellevue, Boston, Chicago, Denver, Long Island, Los Angeles, Miami, New York, Orange County, San Diego, the Bay Area, and Washington DC, combining in-person care and technology. 
Every clinic has
 a body scanner, which captures vitals, including body temperature, weight and pulse oximetry; if the first visit is virtual, Forward will send patients a sensor kit. It will also do a b
lood test, which includes a metabolic panel to screen for kidney and liver function, a lipid panel to monitor cholesterol levels, hemoglobin level to screen for anemia and optional STI screening, with results in 12 minutes. 
Doctors can also analyze genetic information and counsel patients on the potential risks for developing certain conditions, medication sensitivities and opportunities for health optimization.
The patient then works with the doctor to come up with a wellness plan, which the physician will continue to monitor remotely via the Forward app, which includes medical records, blood test results & genetics, vaccination & medication history, scheduling, 24/7 access to a Care Team and wellness monitoring.
Membership costs $149 a month ($99 for the first three months) or $1,639 annually.
Total raised: $225 million; last raised $225 million in March of 2021 (this is the only disclosed round of funding)
Founded: 2016
VCs: Tamar Capital, Crunchfund, Aaron Levie, Data Collective DCVC, Lee Linden, Daniel Gross, Joe Lonsdale, Khosla Ventures, First Round Capital, Tuesday Capital, SoftBank Vision Fund, Marc Benioff, Expa, Rick Marini, blisce/, Bradley Horowitz, Eric Schmidt, #Angels, Garrett Camp, Chloe Sladden, VAS Ventures, Joshua Kushner, Abel Makkonen Tesfaye, Noah Kraft
Valuation: $1 billion
Approach: In-home care
Heal is a service that allows patients to schedule house calls with their doctor. The company launched its telemedicine service in 2019 to supplement the house calls and allow for more interactions. It also offers a remote patient monitoring service called Heal Hub, a chronic vital sign monitoring technology, which will report things like blood pressure or blood sugar to the doctor in real-time.
House and telemedicine calls are covered by most insurance plans; without insurance, a Heal house call is $159 and a telemedicine call is $79.
Total raised: $164.1 million; last raised $100 million in July of 2020
Founded: October of 2014
VCs: Humana, Paul Jacobs, IRA Capital, Fidelity ContraFund, Jim Breyer, Lionel Richie, Jeb Bush,  Alumni Ventures Group, Slow Ventures, Pritzker Group Venture Capital, Fidelity Management and Research Company, March Capital, Qualcomm, Breyer Capital, Wayne Chang, Counterpart Advisors, Jeff Seibert, Generator Ventures, Capital Union Investments, HashtagOne, Thomas Tull, Trans-Pacific Technology Fund, Jamie McCourt, Tull Investment Group, Inflection Capital, Mike Wortsman, IRA Capital, Fidelity Contrafund, RLJ Equity Partners, David Ellison, Stephen Rader, James Lassiter, Plug and Play Tech Center
Valuation: $300 million
DispatchHealth is a in-home care, on-demand care company. Two providers arrive at the patient's home, including a physician assistant or nurse practitioner, and a DispatchHealth medical technician. An ER physician is always available by phone for consults as well.
The company can treat nearly every non-life-threatening medical condition that can be treated in an urgent care center or other health care facility, including urinary tract infections, respiratory infections, fall injuries, flu, migraines, dehydration, and stitches.
DispatchHealth is in-network with most insurance plans, including Anthem, UnitedHealthcare, Aetna, Cigna, Humana, Bright Health, Mercy Care, InnovAge, CareMore Health, Optima Health, UMR, and AARP. On average, patient's pay anywhere from $5 to $50 after insurance. 
Total raised: $403.2 million; last raised $200 million in March of 2021
Founded: 2013
VCs: Questa Capital Management, Oak HC/FT, Tiger Global Management, Alta Partmers. Optum Ventures, Echo Health Ventures, Humana, US Acute Care Solutions
Valuation: $1.7 billion
Mobile-centric/AI-navigation triage

98point6 is very mobile centric. It even calls itself a provider of text-based primary care, and drives people to sign up from their phone. The company uses artificial intelligence and machine learning to get information on the patient, as well as to learn from their visits, so it can provide better care as it gets smarter. But the interaction is mainly with a board certified doctor, not a chatbot. In addition to primary care, 98point6 also launched a behavioral and mental health solution in February.
98point6 is mostly direct-to-consumer with a subscription of around $10 a month. Their personal plan starts at $30 for the first three months. But then afterward, a person has to sign up for a full year at $120, plus $1 per doctor visit. The company also offers Sponsored Plans, which provide access at no charge to the patient, and offer visits at a low to no cost to eligible members and their dependents. There's no freemium subscription. Members have to sign up right from the start.
It may be covered by insurance or your employer or university. When you register on your phone, it takes your personal information (name, birthday) and checks to see if you're covered. If you're not, then they offer personal plans, which start at $30 for the first three months, and include access to on-demand care for $1 per visit. When that initial period ends, patients can opt into an annual plan for $120 per year, and still pay $1 per visit.
Total raised: $247.3 million; last raised $118 million in October of 2020
Founded: March of 2015
VCs: Goldman Sachs, L Catterton, Activant Capital, Nader J. Naini, Laurence D. Fink, James Sinegal, David Viniar
Valuation: $1.17 billion
Buoy Health is an AI-navigation platform that started as a way for people to find out how best to seek care through its smart symptom checker. It asks patients a series of questions over two or three minutes, starting with information such as how age and sex, then allowing patients to insert their symptoms. The idea was to help patient better understand what might be wrong with them.
The company now also gives patients information about their potential diagnosis to giving them information on where to go to seek care. For example, if someone is sick, they may not know which doctors to go to, or which of them are covered by their insurance plan.
Buoy Health has partnered with insurance companies, including Cigna, Humana and Optum, to give patients the most accurate information. The app is free for patients to use.
Total raised: $68.2 million, last raised $37.5 million in November of 2020
Founded: January of 2014
VCs: Fidelity, FundRx, Jack Connors, Cigna Ventures, Humana, Optum Ventures, WR Hambrecht + Co, Trustbridge Partners, MassChallenge, F-Prime Capital,
Valuation: Unknown
K Health uses AI and machine learning to allow users to look up their symptoms, and then see how doctors diagnose and treat similar people with similar symptoms, for free on its app. Users first chat with an AI that has been trained on a dataset from billions of anonymized clinical data points, taking into account a user's gender, age, acute symptoms, and other biomarkers, to accurately show users how other people like them dealt with symptoms and conditions. That can include anything from mental health to back pain, headaches, abdominal pain, chest pain, rashes, fatigue, STDs and bladder infections, among numerous others.
If it is determined that patient does need to speak to a doctor, they pay for that appointment in one of two ways: either per session, which costs $19, or they can pay a $27 subscription fee, which lasts for three months and also includes unlimited follow-up and remote visits. The company also offers mental health services, which is separate from its primary care membership; patients pay $19 a month to access this care.
Total raised: $273.3 million; last raised $132 million in January 2021
Founded: 2016
VCs: GGV Capital, Valor Equity Partners, Kaiser Permanente pension fund, LTS Investments, 14W, Max Ventures, Pico Partners, Marcy Venture Partners, Primary Venture Partners, BoxGroup, Anthem, Mangrove, LTS Investments, Clover Holdings, Atreides Ventures, BlackPine, Counterpart Advisors, Errol Damelin
Valuation: $1.4 billion
Approach: Direct-to-consumer
Healthtap uses AI to "interview" members, and then classifies and prioritizes their symptoms. The company's virtual doctor consultations use text chat, audio only, or video with audio and text to connect doctors with patients. The doctor provides a treatment plan and next steps for follow-up. Members can get these services any time, any place.
All the information from HealthTap AI, notes from the virtual doctor consultation, treatment plan, and prescriptions can be accessed from any digital device.
Patients can pay $15 a month for a HealthTap Prime subscription, which includes on-demand Urgent Care, prescriptions, test orders, and referrals for $39 per visit or an insurance copay. The company also offers HealthTap Basic, which is free, and which provides on-demand Urgent Care visits at $80 per visit or an insurance copay.
Total raised: $88.3 million; last raised $50 million in January of 2017
Founded: 2010
VCs: Khosla Ventures, Mayfield Fund, Great Oaks Venture Capital, Mohr Davidow Ventures, Innovation Endeavors, Asset Management Ventures, Esther Dyson, The Perkins Fund, Karl Jacob, Gil Penchina, Mark Leslie, Andrew Boszhardt, Jr., Aaron Patzer, Bernardo Huberman
Valuation: Unknown
Ro is a telehealth startup that operates digital health clinics for men's and women's health, along with smoking cessation.
The company started out as Roman, with its first product centered around men's health and, specifically, erectile dysfunction, before expanding to 25 different conditions. It also launched into women's health, with Rory, as well as smoking cessation, with the launch of Zero in 2018.
It has also expanded into more facets of care beyond facilitating doctor visits, including Ro Pharmacy, which prepares, packs, and ships prescriptions directly to members. More recently, Ro has even begun delivering in-home care following its acquisition of Workpath in December, a company that allows healthcare companies to send phlebotomists and other providers to a patient's home.
Ro has now seen over 6 million digital healthcare visits, and it has 46 million patient touchpoints.
The company doesn't take insurance; it instead charges patients a $15 plat fee per visit, which is paid out entirely to the physician.
Total raised: $876.1 million; last raised $500 million in March of 2021
Founded: 2017
VCs: General Catalyst, FirstMark Capital, TQ Ventures, SignalFire, Torch Capital, BoxGroup, Altimeter Capital, Baupost Group, Dragoneer Investment Group, ShawSpring Partners, Radcliff, 776 Capital, Slow Ventures, Initialized Capital, Gaingels, Scott Belsky, The Chernin Group, Sinai Ventures, Tusk Venture Partners, 3L Capital, The Baupost Group, TQ Ventures, J Ventures, Karim Atiyeh, Eric Glyman, Regah Ventures, Prehype, Philip Krim, Liz Wessel, Radcliff Group, Forbes.com, ShawSpring Partners
Valuation: $5 billion
Keeps is a startup aimed at preventing and slowing age-related hair loss. The company sells direct-to-consumer products, including a prescription shampoo and conditioner, as well as prescriptions for minoxidil and finasteride, FDA-approved drugs for preventing hair loss.
Patients have a consultation with a primary hair doctor that is designed to diagnose and treat male pattern baldness; the doctors are contracted with Keeps Medical Group and are licensed in the states where the company operates. Patients can also connect to their doctor over the phone whenever they need, and can message their doctor 24/7 directly via its messaging system.
The company is entirely a self-pay service and does not accept insurance. Keeps sells three month plans start at $30 for minoxidil, $75 for finasteride, and $105 for both. A Keeps annual doctor consultation costs $5 and typically patients only need one visit with their doctor per year.
Total raised: $69.8 million, last raised $47 million in August 2020
Founded: 2017
VCs: First Round Capital, Greycroft, Polaris Partners, Entrepreneurs Roundtable Accelerator, Maveron, Northzone, Louis Beryl, Johnson & Johnson Innovation, Imaginary Ventures, Two River, Steadfast Venture Capital
Valuation: Unknown
Hims & Hers are an e-commerce wellness brand that offers a subscription-based model for patients to treat conditions relating to skin care, sexual health, hair loss, and mental health. Patients are connected to a physician through its telehealth platform, who then send prescriptions to the patient's door with no delivery fee.
For subscription plans, customers can determine how often they receive products, be it every month to every two to twelve months, depending on the product.
A subscription fee on Hims or Hers is typically around $20 to $30 per month, and patients pay for everything out of pocket; the company does not accept insurance, though it does say that its products "are available at 50-80% off retail cost, making them more affordable and accessible to consumers."
Hims & Hers went public via a SPAC merger with Oaktree Acquisition Corp. in January 20, 2021. It raised $280 million, including $205 million in from cash Oaktree, as well as a $75 million concurrent private placement (PIPE) of common stock from institutional investors, including funds managed by Franklin Templeton and certain Oaktree clients.
Total raised: $158.2 million (not including money raised from the SPAC)
Founded: 2017
VCs: DCM Ventures, 7 Global Capital, Counterpart Advisors, Redpoint, 8VC, Founders Fund, Kyle Widrick, Maverick Ventures, Forerunner Ventures, Thrive Capital, IVP, SV Angel, UpHonest Capital, Wei Guo, Gin Lane, Cherubic Ventures, Atomic, Victor Koch, Russell Cook, Canada Pension Plan Investment Board, Franklin Templeton Investments
Valuation: $2 billion
Collaboration tools/platforms
DrFirst is a technology platform that solves the interoperability problem in healthcare. It is embedded in roughly 300 different EHRs, solving problems around workflows, interoperability and patient compliance.
It also has a telemedicine solution, which lets people communicate within their organization, to other organizations, or to the patient. For example, a group of providers including specialists and primary care doctors, can form a private, patient-centered chat, allowing them to work together in order in the exam room with the patient via a tele-video session.
DrFirst works with physicians, pharmacies and hospitals, and it gets paid through a SaaS model.
Total raised: $135 million; $50 million in May 2021
Founded: 2000
VCs: Sixth Street Growth, Goldman Sachs Growth, NCPDP, SunTrust Bank
Valuation: Unknown
(Image source: revcycleintelligence.com)
This article was written for vator.tv.
More News
Firefly Health Coverage
View More Portfolio Company News
Select Another Portfolio Company