Normalizing venture capitalism in the Black community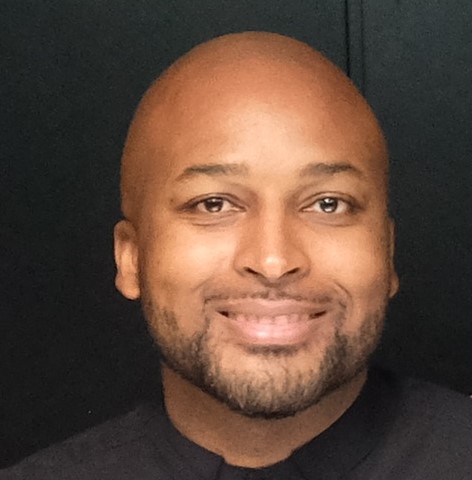 Marlon Nichols is managing general partner of LA's MaC Venture Capital.
---
Marlon Nichols has made it his mission to normalize venture capital and investing in the Black Community.
"Experiences are important," Nichols said the 44-year-old founding managing partner at MaC Venture Capital in Los Angeles.
It is those experiences that he believes allows Black entrepreneurs to use a unique lens when it comes to solving issues in the community through technology, services and products.
Through venture capital, Nichols is supporting a diverse array of entrepreneurs, including women and people of color, who are often not represented as well as they should be at the investing table.
Nichols believes in entrepreneurship, especially in the Black community.
"This is how wealth is created," Nichols explained. "Be loud, be visible."
However, growing a business takes money and that's where MaC Venture Capital, formerly known as Cross Culture Ventures, comes in.
"I invest in young companies and help them to grow," Nichols said. For that investment, Nichols and his partners receive some ownership of the business and offer strategic consulting to help young companies scale in the global marketplace.
However, venture capital is not an "easy business."
From vetting founders to analyzing the long-term viability of companies, Nichols is a busy man. He enters every potential investment from a worldly perspective. He was born in Jamaica and grew up in New York. He has lived and worked abroad in London.
"These are places where diversity is a way of life," Nichols explained. Los Angeles appealed to Nichols for some of those very same reasons.
Before moving to LA four years ago, he helped successfully launch a diversity fund at Intel Capital in Silicon Valley.
"I always knew I wanted to create my own fund," Nichols said.
Nichols had long seen a need for investing in diversity. It began when he studied architecture at Northeastern University in Boston. Since then, he's worked in technology, private equity and with media and entertainment companies.
Nichols knew it was time to strike out on his own because he wanted to solely focus on helping fix the lack of access to capital facing Black-owned and woman-owned businesses.
. . .
Keep reading the full post from OurWeekly.
More News
Marlon Coverage
View More Portfolio Company News
Select Another Portfolio Company