Xona Space Systems fully funds GPS-alternative demo mission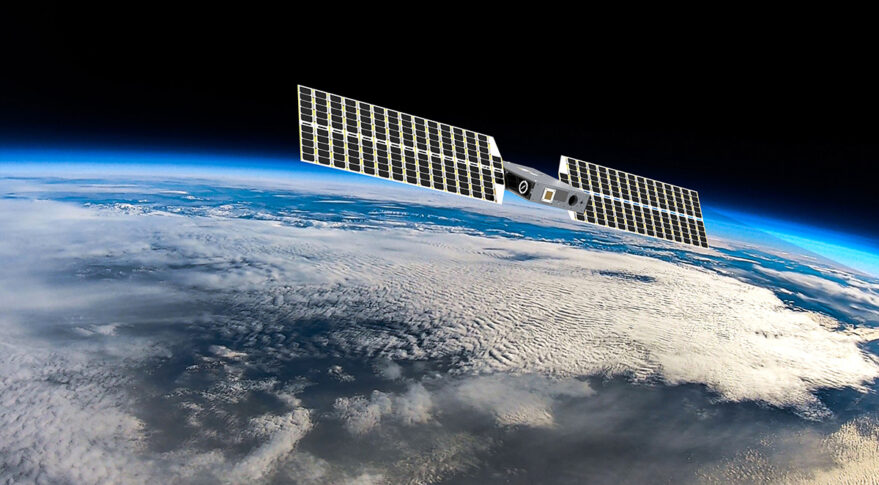 Californian startup Xona Space Systems has raised $8 million to fully fund an orbital demonstration next year of its navigation payload, which aims to provide an alternative to GPS and other global navigation satellite systems.
Early-stage investor MaC Venture Capital and Seraphim Space Investment Trust, a fund that was recently listed on the London Stock Exchange, led the funding round.
Xona CEO Brian Manning said it brings the venture's total funding to $10 million, including $1 million from a pre-seed round and another $1 million secured in grants.
He declined to disclose who is building the test satellite, which he said will demonstrate hardware capabilities in addition to "software and test performance in various user applications."
The spacecraft has lined up a SpaceX Falcon 9 rideshare mission in mid-2022, brokered by Spaceflight, for what Xona says will be the first-ever launch of a dedicated, commercial positioning, navigation and timing (PNT) satellite.
The demo satellite is part of a planned constellation of 300 cubesats that Manning said Xona expects to start deploying in 2023.
By operating in a much lower orbit than GPS and similar satellite navigation systems, Xona's PNT services promise 10 times better accuracy than standard GNSS, delivered through encrypted signals.
Xona also says its satellites will be unaffected by poor weather that can disrupt ground-based light detection and ranging (LIDAR) solutions for PNT.
That is particularly important for the emerging autonomous vehicle industry, according to Xona, as U.S. Department of Transportation research shows more than 70% of roads in the United States and nearly 70% of its population live in snowy regions.
"The world is massively dependent and reliant on GPS — much more so than it knows," Manning said.
He said the venture is still in the process of establishing manufacturing and launch agreements for the rest of its constellation, and is "actively coordinating" with regulators for the licenses it needs to operate the network in its projected time frame.
According to Xona's Sept. 22 funding announcement, it successfully tested its navigation system earlier this year in a ground-based demonstration.
The extra funds will back the expansion of its laboratory facilities following these successful demonstrations, supporting further development, more on-site tests and manufacturing.
Toyota Ventures, the car manufacturer's stand-alone venture capital firm, participated in Xona's latest funding round, along with Daniel Ammann, who co-founded Swiss chipmaker u-blox, and Ryan Johnson, a former CEO Earth observation operator BlackBridge.
Early-stage investors 1517 Fund and Stellar Solutions also supported the fundraising.
Improving GNSS
A plethora of alternative PNT technologies has emerged in recent years to fortify and in some cases replace existing GNSS solutions.
Washington-based Satelles has been providing assured PNT services to back up GNSS since 2016 over Iridium's satellites in LEO.
Using satellites that are about 25 times closer to Earth than GPS spacecraft in medium Earth orbit, Satelles says the signals its technology receives on the ground offer more accurate, secure and precise PNT services.
Its Satellite Time and Location (STL) solutions have already been implemented in commercial applications that include protecting trading on the New York Stock Exchange.
The company raised $26 million in its latest funding round in 2019, which Iridium participated in, to expand marketing efforts and accelerate product development.
One of the most compelling emerging applications for alternative PNT is cybersecurity, Iridium CEO Matt Desch said, where backup GNSS solutions can help prove a device being communicated with is where it says it is.
GPS signals that are available to civilians are not encrypted, leaving them susceptible to spoofing or other forms of disruption.
Pushing alternatives
In December, a coalition of PNT companies came together to support and accelerate efforts to back up GNSS capabilities for critical infrastructure.
Satelles is administrator and facilitator for the Open PNT Industry Alliance lobby group, which has 18 members including Xona.
The group champions a multi-technology approach, and is calling for a government funding framework to develop and adopt a system of systems approach to alternative PNT.
Last year, the National Defense Authorization Act specifically called out for better PNT capabilities for the government and military, Xona's Manning noted, while also underlining how this needs to be made available for civilians.
Other countries apart from the U.S. have also been looking to fortify PNT services.
Europe's GNSS Galileo went live in 2016 to give member nations an alternative to GPS.
Following Brexit, the British government has been looking for more sovereign PNT capabilities so the U.K. doesn't rely solely on GPS or Galileo, including potentially using LEO broadband operator OneWeb's constellation.
Manning also pointed to China's comprehensive multi-orbit plan for its GNSS Beido, which aims to operate from MEO, LEO as well as geostationary orbit (GEO) for stronger resiliency.
New capabilities
Historically, solutions to improve GNSS have largely focused on the ground at the receiver end.
However, rapidly falling small satellite costs and the increasing accessibility of rocket launches are encouraging Xona and other startups to propose new space-based solutions.
Manning believes the PNT industry is at a commercial inflection point where it makes more sense to improve GNSS services with cubesats, which can broadcast stronger signals closer to Earth, rather than focusing on patching the service on the ground or improving accuracy with terrestrial solutions.
He highlighted three problem areas for systems that solely rely on GPS: accuracy, security and resilience.
While the couple meters of accuracy that current and planned upgrades to GPS offer civilians works for most human-operated devices, he believes this will not be precise enough for machines that are set to replace them for increasingly intricate tasks.
Improved PNT precision is seen as a key enabler for autonomous cars, drones, ships and other emerging industries.
On security, Manning said "the only GPS signal available to civilians has no authentication, security or encryption — that's why you can send out fake signals because there is really no authentication or anything on it."
And because GPS architecture transmits at 27 watts per channel from 12,500 miles (20,120 kilometers) away, the signal is weak enough to be vulnerable to malicious attackers, as well as unintentional interference from other radio sources or natural phenomena.
"It's kind of like listening to someone on a baby monitor from 1,000 miles away," Manning said.
"It's incredible that your phone can pick it up or devices can get the signals at all, given that the signals are so incredibly weak, but that just makes them very vulnerable to disruption."
This article was a feature on Space News.
View More Portfolio Company News
Select Another Portfolio Company