Marlon Nichols on Culture as a Currency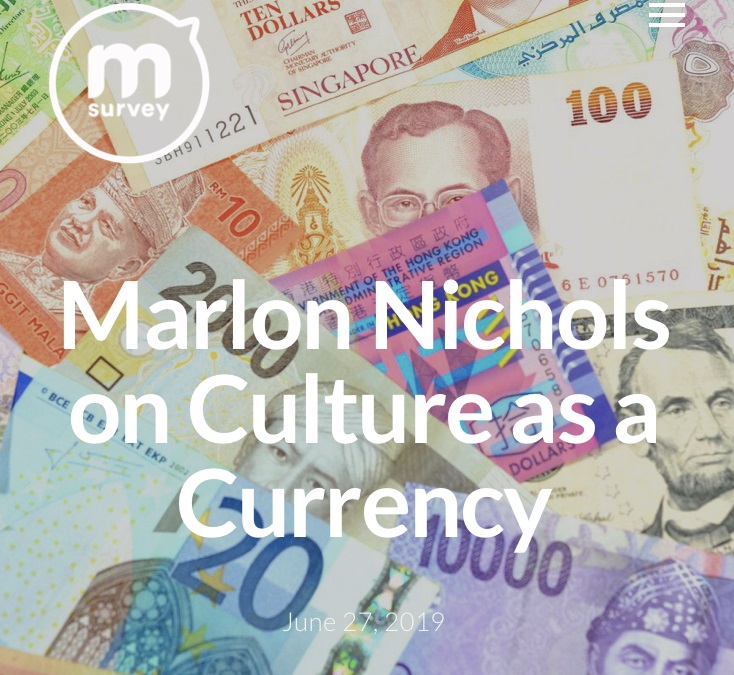 Marginalized markets understand their own needs but lack access to the proper resources and networks that are necessary to build scalable and enduring products. Marlon Nichols, Co-Founder and Managing Partner at Cross Culture Ventures / MaC Venture Capital and an investor in mSurvey, their first investment in Africa, is working towards fixing this on a global scale.
Marlon describes the USA's increasingly browning population and speaks of companies that understand the needs of America's growing urban communities and catering to them. He narrates the success of Rihanna's cosmetics company, Fenty Beauty, that launched a line of products targeting people of colour. Within the first few days of release the darkest shades sold out.
Elaborating on the concept of culture as a currency, Marlon added, "We're in a place where culture, customs and behaviour have value and are able to generate revenue.  Groups that have been ignored for sometime have influence in form of spending power and their decisions affect popular culture not only within the US and Kenya but from a global perspective as well."
It is for this reason that Cross Culture Ventures / MaC Venture Capital's biggest focus is investing in companies that intend to understand consumer behaviour and converge global popular culture and technology.
Read more at mSurvey
More News
Marlon Coverage
View More Portfolio Company News
Select Another Portfolio Company