The Greatest Esports Teams in Terms of Value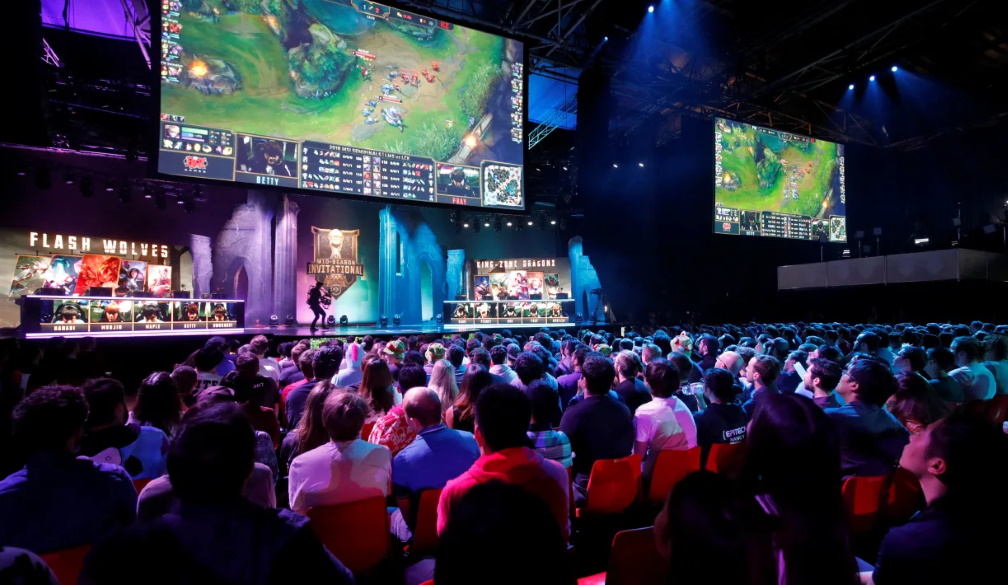 The popularity of competitive gaming is enormous. The major eSports teams send out their best players to compete in events all over the world. This begs the question: who are the biggest and most popular eSports teams at the moment but more importantly – who are the richest ones? The top 7 teams in terms of value in this newly developed sport are listed below…
1. Team SoloMid
TSM (as it is usually known) is one more California-based eSports team, founded in 2009. It was established by an entrepreneur Andy Dinh, better known as 'Reginald', a former professional LoL player.
TSM has competed in a variety of events, including LoL and Hearthstone. It is also present in battle royale games like Fortnite, PUBG, and a slew of other eSports titles. TSM is worth $410 million, which makes it the most valuable eSports organization.
2. Cloud9
Cloud9 is a professional eSports team based in Santa Monica, California. It was founded in 2013 after former SoloMid franchise manager Jack Etienne bought the Quantic Gaming LoL team for $15,000 in 2013. After a few years, the team had developed into one of the best gaming teams in the world.
Cloud9 is the second most valuable eSports team at the moment, worth $350 million.
3. Team Liquid
Team Liquid is a multi-regional eSports team headquartered in the Netherlands and founded in 2000. It has more success and influence than any other in this sport. It began as a StarCraft community and it only took it a year to go live.
Team Liquid was originally a StarCraft team, but in 2012 they formed a Dota 2 roster and began their growth. It started to sign prominent eSports stars. This cemented its position as the greatest in the industry.
Team Liquid has a long history of being one of the finest eSports teams in the world. It is a professional and successful organization that serves as a model for many aspiring teams and is worth $310 million.
4. FaZe Clan
No other team has as large a social media following as the FaZe Clan. It is one of the most well-known eSports teams on the planet. Since its inception in 2010, it has amassed over 20 million followers across all social media channels.
It gained a lot of attention when it was known as FaZe Sniping. It has now branched out and is currently participating in a variety of eSports games. FaZe is a Los Angeles-based team. It is worth $305 million.
5. 100 Thieves
It is an eSports organization founded by well-known CoD player Matthew 'Nadeshot' Haag. It is commonly referred to as 100T. Its headquarters are also in Los Angeles, California. 100T promotes itself as both a lifestyle brand and a gaming company.
CoD, LoL, Fortnite, Clash Royale, and other eSports games are among those in which the organization has squads. 100T exploded a few months after its inception, attracting sponsors from a variety of professions. Razer, Cleveland Cavaliers, and Red Bull are just a few of them. It is valued at $190 million.
6. G2 Esports
G2 Esports is located in Berlin, despite being a Spanish squad. It is well-known for its contributions to eSports games such as Clash Royale, Rocket League, Hearthstone, CS: GO, and LoL.
G2 was founded in 2013 and has achieved significant progress in the world of eSports. It won the European LoL Championship Series two times in a row – in 2016 and 2017. It went one step further in 2018 and won the LoL World Championship. It is worth $175 million.
7. NRG eSports
NRG eSports is a well-known eSports team from Los Angeles, California. Clash Royale, Apex Legends, Fortnite, Overwatch, Dragon Ball FighterZ, CoD, and a variety of other eSports games are all played by the team.
Mark Mastrov and Andy Miller, co-owners of NBA team Sacramento Kings, founded NRG in 2015. Shaquille O'Neal, Alex Rodriguez, and Jimmy Rollins are among the other investors. The squad has climbed the eSports ladders in its few years of existence and is poised to expand in the future. NRG worths an estimated $155 million.
Conclusion
While the bulk of the teams are now sponsored by huge companies, several were founded by passionate homegrown gamers. Overwatch, LoL, Dota 2 (an eSports game with the most extensive offer at bookmakers, the most-trusted of which are listed here), Super Smash Bros., Hearthstone, CS: GO, Rocket League, PUBG, Fortnite, CoD, StarCraft II, and many other games are played by these teams.
Among the other famous teams are Rogue, OpTic Gaming, Luminosity Gaming, Astralis, Evil Geniuses, Team Secret, Team Envy, Natus Vincere, Ninjas in Pyjamas, and Nexplay Esports.
This article was written for Newpronto.com.
More News
FaZe Clan Coverage
View More Portfolio Company News
Select Another Portfolio Company