Physical stores go hybrid with micro-fulfillment centers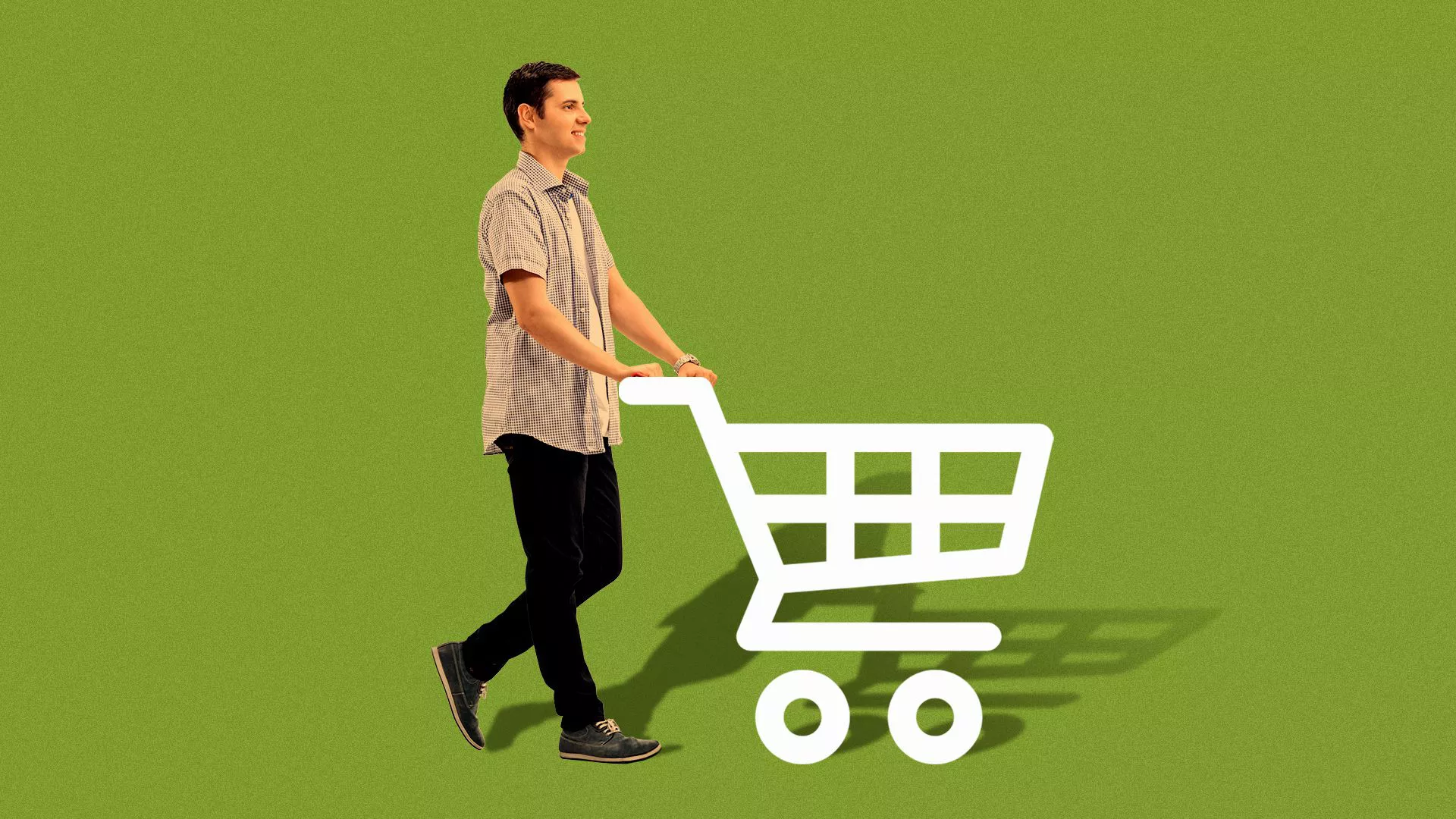 Retail stores of all sizes are turning part of their real estate footprint into logistics and fulfillment centers as they try to blend in-store shopping with e-commerce offerings.
Why it matters: In addition to staying competitive in a buy-everything-online environment, the trend is pushing brands to locate stores closer to dense population centers to try to reach consumers where they are and better cover the last-mile delivery zone to doorsteps.
The backdrop: Brick-and-mortar retail businesses were forced to go digital when the pandemic shut down most physical stores in 2020. Restaurants quickly offered curbside pick-up and delivery, and grocery stores implemented online ordering. Clothing retailers beefed up their e-commerce infrastructure to support the boom of online orders.
The big picture: Amazon has greatly expanded the reach of its fulfillment centers in recent years, locating them outside cities to get merchandise closer to consumers, helping to make its fast delivery times possible. In the post-pandemic era, micro-fulfillment centers in or near brick-and-mortar stores are the antidote to giant warehouses.
What's happening: Now that people are starting to venture out to stores again, retail brands have to cater to those who are now in the habit of shopping from home as well as those who prefer the in-store experience.
"The flexibility of shopping from the location most convenient for the customer will remain a primary driver of sales," according to a recent National League of Cities report on the future of retail.
It's part of the "halo effect" — a retail industry term that describes how the existence of a brick-and-mortar store boosts online sales for the brand.
For example, consumers may buy clothes from The Gap online because they live around the corner from a physical Gap store and it's easy to return things that don't fit, said Tracy Hadden Loh, a fellow with the Anne T. and Robert M. Bass Center for Transformative Placemaking at the Brookings Metropolitan Policy Program.
So major brands are trying to find smaller buildings near neighborhoods. Part of the space is designed to appeal to in-store shoppers, while the back is a mini-logistics center where online orders are collected and packaged and online order returns are sorted.
Yes, but: Cities have obsolete retail footprints — like large malls and strip shopping centers — in the wrong places, often set apart from residential areas.
"I guarantee you that IKEA desperately wants to open a location near you, but they can't do it because retailers are having a hard time finding spaces that actually match these new omni-channel business models," Loh said. "Target and Walmart are trying to find smaller spaces where they can do new kinds of store concepts that are part shopping experience, part logistics and fulfillment center."
"But finding these smaller retail spaces that are actually close to where people live is like trying to find a dinosaur in a lot of U.S. metro areas," she said.
What to watch: Maximizing fulfillment capabilities in smaller spaces has become big business.
A startup called Ox uses augmented reality to speed up order picking to turn brick-and-mortar stores into micro-fulfillment centers.
Instacart announced plans to build automated warehouses in or around grocery stores. Robots will pull the items and Instacart workers will pack and deliver them, the WSJ reported recently.
Darkstore turns extra brick-and-mortar and storage space into micro-fulfillment centers for other stores.
This article was written on Axios.
View More Portfolio Company News
Select Another Portfolio Company