New Banking App Gives Users 15% Cashback At Major Retailers And Helps Build Financial Wealth Amongst Low-income Communities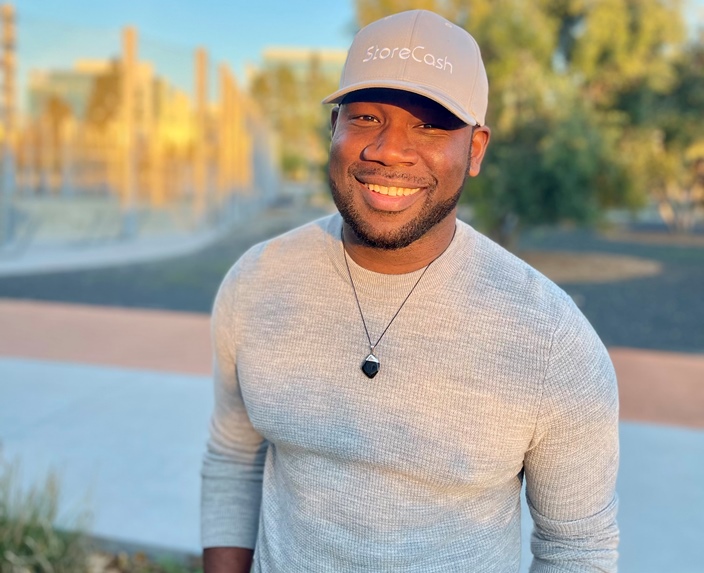 When banks come to mind, especially in the current state of the global economy, the general public rarely thinks about generosity, reward, and equality. The notion of investment as a critical aspect of saving one's money has been lost amidst low-interest rates and the long-standing monopoly of major brick and mortar banks. Moreover, the primary mechanism for which those with a lower income can ascend the social ladder is, well, by getting a better-paid job.
But what if there was a new movement aiming to revive public trust and confidence in banking by providing real-world benefits to its users? Well, that is precisely what StoreCash, and its founder Daricus Releford, are shooting for.
Daricus Releford identifies that investing money in a bank, while a given in a significant slice of the US population, is a significant obstacle for some of the most neglected people in America. For some, it's an issue of technicality, as millions of citizens are precluded from using banks due to their age. Releford believes this is a source of economic injustice and serves as inspiration for StoreCash's modus operandi. Others, however, suffer from underrepresentation in the industry and therefore feel that there are social barriers to allocating their finances and trust.
Releford believes that one way to overcome these hurdles is by putting more money in people's proverbial pockets, in a way traditional banks are no longer expected to do. By offering up to 15% cashback when they spend at some of the country's most popular stores, including Sephora, Chipotle, and FootLocker, users are both empowered and incentivized to save with StoreCash. "We provide a way for those living paycheck to paycheck to saving money in places they already spend in," Releford explains.
Low-income communities, Releford and co-founders Phani and Sheetal believe, are financially held back due to being unbanked and underbanked. But if there is no influx of funds stimulating the growth of these communities' finances, Releford is aware there will never be a tangible benefit to their use of banks. "We provide a high level of cashback because we know that's what the community needs," he states. Before the lower middle class considers financial management, the argument goes, they are inclined to worry about where their next meal is coming from.
Under observation, it becomes clear that these two issues – financial literacy and investment in the lower classes – are generational and intrinsically linked. If the earning adults in a community have not yet sought after a bank to store their funds, how are the earners of the future expected to make intelligent fiscal decisions? The big questions posed by regressive class division – relief of student debt, homeownership, affordable transport – are all targeted by Daricus Releford and StoreCash.
That's why the app, when it launches beyond its some 50,000 waitlist applicants, will be open to all Americans over the age of 13. The team sends out cards, too, to replicate the ease and accessibility by which users can manage funds in traditional banking. Releford hopes that StoreCash's practical experience will instill literacy in young people who would otherwise have no source of financial education. The aim is to break the chain of stagnant growth and generate long-term wealth in previously low-income communities.
The community closest to Releford's heart is the African-American population, who make up the largest proportion of the nation's underbanked. The StoreCash founder hopes not only to increase prosperity among its people but also to serve as an example of black success in the tech sector. Before his current venture, Releford fronted several successful entrepreneurial ventures, including a multimillion-dollar culinary business, eventually landing prestigious roles at some of the giants of Silicon Valley.
While StoreCash's primary tool is, of course, its platform, Releford does not intend to cease his mission there. A firm believer in informing the user, the provision of data, analytics, and a better interface than the platforms created by traditional banks is where Releford believes the market will be won. StoreCash endeavors to have over 2 million users in the next two to three years, providing smart suggestions to each to encourage sound decision-making. If Releford's app can save each of them at least $50 a month, he'll be generating roughly $1.2bn in cashback a year. That is an investment program of federal stature.
No less would be required to solve the huge issues StoreCash is attempting, it's true. But Daricus Releford believes the tech insight of himself and like-minded entrepreneurs is necessary to make banking work for people again. Their grind has already been done – it's now time to reap the rewards.
More News
StoreCash Coverage
View More Portfolio Company News
Select Another Portfolio Company