40 Social Entrepreneurs to Watch for in 2022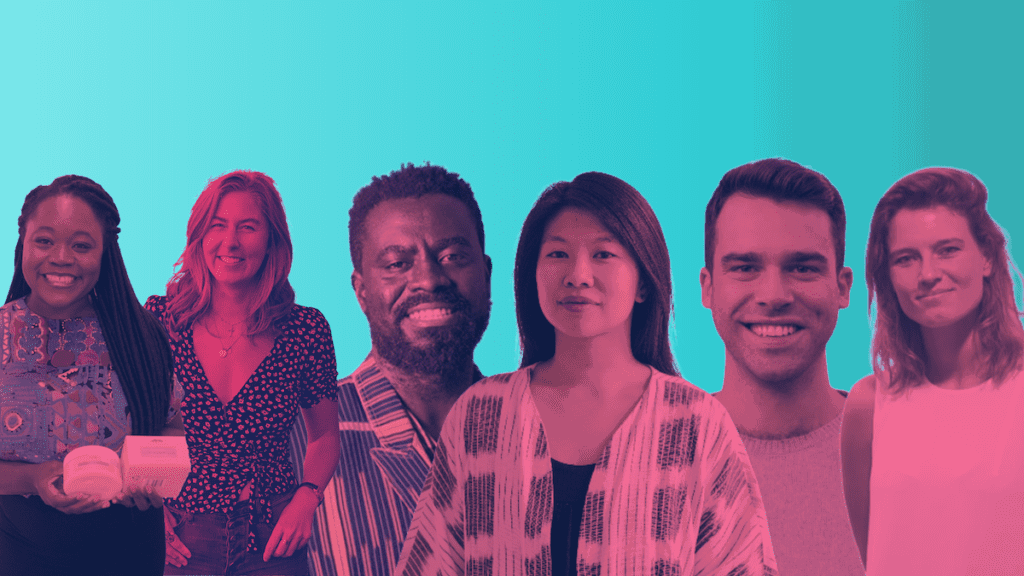 This marks the 9th edition of the Causeartist – Social Entrepreneurs to Watch for List. If you would like to check out the previous years of social entrepreneurs you can view them below.
2014 / 2015 / 2016 / 2017 / 2018 / 2019 / 2020 / 2021
Over the past eight years I've had the great pleasure of speaking with over 700 social entrepreneurs around the world.
It has been a tremendous journey and absolute pleasure to interview so many leaders within impact investing, sustainable fashion, climate technology, cryptocurrency, regenerative agriculture and others.
Each year, I sit down and assess the interviews from the past year, the stories I've read, and the podcasts I've listened to. Every year my feelings of inspiration and hopefulness remain the same. The negativity and the fear we seem to have coming from all directions of our society is not what I see day to day.
What I see are inspiring people from all over the world dedicating their lives and skills to create a better world. I created Causeartist to do my small part in spotlighting these courageous and creative individuals for their daily commitment to solving problems and creating sustainable and regenerative impact.
Of course these are not all the amazing people around the world doing spectacular things. These particular social entrepreneurs to watch for in 2022 are the ones that stood out to me.
Sophia Wang // Co-Founder of MycoWorks
In 2013, with artist and inventor Phil Ross, Sophia co-founded MycoWorks, a biomaterials company that has developed natural alternatives to engineered wood, leather and plastics using mushroom mycelium technology.
Her creative practice includes choreography, performance, writing, curation and producing original dance and multimedia works. Sophia has danced for Xavier Le Roy, Tino Sehgal, Jerome Bel, Amara Tabor-Smith and Xandra Ibarra, and co-founder of the Brontez Purnell Dance Company. Since 2015, she has co-produced Heavy Breathing, a discussion and movement workshop series that has featured over 45 presenting artists working at the intersection of performance, visual arts and pedagogy.
Sophia also holds a PhD in English specializing in 20th and 21st century experimental American poetry, and a BA in English and Visual Arts.
MycoWorks create materials at the intersection of art, nature and biotechnology using mushroom mycelium, one of the earth's most regenerative resources. The company's mission is to create a platform for the highest quality materials using Fine Mycelium™. Their first product, Reishi™ offers partners in the fashion industry an option for leather that is neither animal nor plastic, yet uncompromising in quality and aesthetic expression.
---
Jacqueline van den Ende // Co-founder of Carbon Equity
Jacqueline is an entrepreneur and investor passionate about building high impact ventures. In the Philippines she successfully founded Lamudi Philippines and over the past three years grew it to be the clear market leader in online real estate. Prior to that Jacqueline worked as an investment professional in the private equity firm HAL Investments and as a Partner at Peak Capital. Prior to that she founded De Kleine Consultant, a non-profit Management Consulting organization which now employs over 200 students in three countries.
Carbon Equity is looking to move the needle on climate change by connecting Capital to Climate technology by the billions. To mitigate climate change we need to rebuild pretty much every inch of our fossil fuel-dependent economy in a historically unprecedented amount of time.
Carbon Equity, through its climate fintech solution, seeks to offer retail investors climate investment products that actually move the needle. This means euro for euro direct investment in R&D, technology and scaling of companies (in contrast to secondary market investments). We do this by enabling access to Alternative Investments such as Climate Venture Capital, Climate Private Equity and other asset classes – with direct climate impact and attractive financial returns.
---
Olowo-n'djo Tchala // Founder of Alaffia
Olowo-n'djo Tchala, founder and CEO of Alaffia, was born and raised in the village of Kaboli, Togo. Growing up and working to support his family, he witnessed firsthand the injustices and inequalities many of the women in his village faced daily. After moving to the United States and going to University, he felt the responsibility to fight the injustices that existed in West Africa.
In 1996, Tchala met his partner Prairie Rose Hyde, who was invited to his village as an environmental volunteer in the Peace Corp. Inspired by a shared calling to do right by the world, Alaffia, a social enterprise, was born. With an understanding of the value of indigenous West African resources and sustainable business ideologies, the two launched Alaffia's first shea butter collective in 2003 and in 2004 established the Alaffia headquarters in Olympia, Washington.
For the last nearly 20 years, Tchala's green and fair trade organization has created sustainable programs in West Africa that have improved the lives of over 250,000 individuals. Proceeds from the sale of Alaffia's beauty and personal care products are returned to communities in Africa, such as those in Togo and Ghana, to fund their multiple empowerment programs including Maternal Care, Reforestation, Regenerative Agriculture, Eyeglass, Bicycle and in 2021 Female Genital Mutilation Eradication.
Since inception, they have built 16 schools, planted over 99,000 trees, provided more than 10,000 bicycles and 30,000 eyeglasses, donated school supplies to more than 37,000 students, and funded over 6,500 births.
How does it work?
Women's cooperatives in West Africa handcraft indigenous ingredients, such as unrefined shea butter and African black soap, using traditional African methods. Products are then finished at Alaffia's U.S. headquarters in Olympia, Washington. Proceeds from the sale of their personal care products are returned to communities in Africa, such as those in Togo and Ghana, to fund their community programs.
---
Saja Chander // Founder of FAIRBEE
Fairbee is a sustainable lifestyle platform for conscious consumers. Founder Saja Chander wants to make a positive impact by making the buying behaviour of consumers who purchase fashion, cosmetics, accessories or jewellery online more sustainable.
Fairbee, with a nod to The Netherlands most famous luxury department store, offers a variety of beautiful brands. All these partner brands have one thing in common: they work in a sustainable way, with an eye for the environment, working conditions, (local) production and animal welfare. Fairbee offers a premium shopping experience and makes sustainable shopping pleasant and fun.
"Not many people type in Google keywords like sustainable or conscious when they want to buy a new pair of jeans. As Fairbee we are sustainable by design, so if you want to shop consciously, you no longer have to think about whether what you like has been produced in a fair way. Consumers don't see the difference between green washers and truly sustainable companies. We would like to take away that challenge." – Saja Chander
---
Dan Miller // Founder of Steward
Dan is the Founder and CEO of Steward, a private lender providing regenerative farmers, ranchers, fishermen, and producers the capital they need to expand and sustain their businesses. And through our innovative online platform, qualified lenders have the opportunity to join in our mission and help fund the growth of regenerative agriculture by purchasing loan participations. It's really that simple.
Steward's story begins with its founder and CEO, Dan Miller. Ask Dan what inspired him to create Steward, and he'll tell you about early mornings spent crabbing with his father on the Chesapeake Bay.
This was the experience that rooted him to the land, but it was a meeting with a well-known chef in Dan's hometown, Washington D.C., that would plant the idea of Steward in his mind. This chef spoke of the difficulties facing the independent farmers that supplied his restaurant: the more specialized the farms were, the harder it was to get a loan.
Dan felt that instead of forcing farmers to fit within a box, it should be the other way around. So he committed himself to creating a system that empowers each unique farmer to steward their land sustainably, with consumers—the people with the most to gain from sustainable farming—having the opportunity to join in their success.
After graduating from the Wharton School with a B.S. and M.B.A., Dan co-founded a pioneering investment crowdfunding business called Fundrise. In 2010, it was the first and largest real estate crowdfunding platform in the United States, and has since raised more than $500 million. It's this experience, combined with a passion for agriculture, ecology, and local food that led Dan to launching Steward in 2017.
---
Natsai Musarurwa // Founder of Rated 18 Shoes
Natsai is the founder of Rated 18 Shoes. Rated 18 Shoes employs women who survived child marriage to make their handmade shoes, and over 50% of profits are invested in at risk girls' education.
Over 12 million girls are married off before the age of 18 every year (that is 1 girl every 3 seconds) and they often have to drop out of school and experience abuse.
Natsai is not a child marriage survivor herself but she felt moved enough by the stories of survivors, some married as young as 7 years old, that she wanted to help them in some way – and so Rated 18 Shoes was created.
As the Founder of a company that works with child marriage survivors, Natsai hopes to spread awareness about the issue of child marriage and encourage more people to get involved in the fight to stop it.
She also has a deep goal to inspire aspiring entrepreneurs by being an example of how you can build a business that truly makes a difference even if you have limited resources. Every business she has started she launched through bootstrapping, and she doesn't believe not having enough money or any other resources should ever stop you from at least getting started.
---
Dale Wilkinson // Founder of goodgigs
Dale's mission is to help people do work that matters. He's the founder of Goodgigs, a platform for purpose-driven professionals to access career opportunities, courses on social issues and ethical business practices, and a community of change-makers. Goodgigs is building an ethical and empathetic workforce to help companies lead with purpose and create social impact. Dale also hosts the GoodMakers podcast, where he interviews Social Entrepreneurs and thought leaders to help listeners live a more purposeful life.
---
Brennan Spellacy & Aaron Grunfeld // Co-founders of Patch
Patch's mission is to reach giga-tonne scale carbon sequestration Businesses need to focus on both rapidly decarbonizing their operations and compensating unavoidable emissions.
Patch makes carbon removal as simple as writing a few lines of code. Build sustainable products with ease and put your climate goals on autopilot.
The API-based solution enables you to embed carbon footprint estimation and removal directly into your digital products and experiences. You can also make bulk offset purchases through our easy-to-use dashboard.
The result is seamlessly neutralized business and end-user emissions via our vast partner network. The latter includes a wide range of project types, from traditional nature-based projects一such as forestry, soil, and kelp一to frontier human-engineered carbon removal technologies—such as biochar, bio-oil, and mineralization. All it takes is a few easy steps.
---
Christie Lagally // Founder of Rebellyous Foods
Christie Lagally is the founder and CEO of Rebellyous Foods, a food production technology company working to make plant-based meat price-competitive with traditional chicken products.  Ms. Lagally is a mechanical engineer and holder of multiple patents in manufacturing technology.  She spent much of her career in the aerospace industry working on commercial airplanes and spacecraft in testing, design, and manufacturing at Boeing Commercial Airplanes.
Previously, Christie served as a Senior Scientist for the Good Food Institute uncovering the technical barriers in the development of plant-based meat and cultured meat. Christie holds Bachelor's degrees in Organizational Psychology and Mechanical Engineering and a Master's of Science in Mechanical Engineering.
Rebellyous Foods makes delicious, juicy plant-based chicken nuggets, patties, and chicken strips. Their ready-to-heat and serve foods cook just like breaded chicken products, so they can be an easy part of busy meal schedules at schools, hospitals, corporate cafeterias, and restaurants.
Rebellyous products are affordable and made at scale to ensure everyone can enjoy quick, scrumptious, plant-based meals any day of the week. Millions more people are trying to eat more plant-based foods and fewer animal-based foods because they want to have a lighter impact on the environment, avoid antibiotics and hormones in their food, and prevent animal cruelty.
Yet it hasn't always been easy for foodservice operations with limited time, equipment, budgets, and trained staff to create delicious center-of-plate options. Until now. Rebellyous Foods believes everyone should have access to delicious plant-based food. Meatless for all is our mission.
---
Derrick Emsley // Co-founder of Tentree and Veritree
Derrick is the co-founder of both tentree and Veritree. Veritree is on a mission to accelerate the adoption of nature-based climate solutions – specifically restoration – through innovative technology.
The Veritree platform was developed as a result of our need to bring more transparency to our own restoration and tree planting investments. Incubated at tentree and spun out to become it's own entity in 2020, Veritree is the only system built specifically to solve the problems of large-scale global restorations groups.
Through a comprehensive suite of tools, Veritree utilizes blockchain technology to provide restoration organizations with an integrated platform to support field-level data collection, site planning, inventory (tree) management, and impact monitoring, all while delivering sponsors with a world-class experience.
Restoration projects have historically been very difficult to monitor, measure, and audit. At the same time, the need has never been greater for large-scale restoration projects. Veritree provides the systems to empower the world's best restoration projects to do what they do best – make an impact.
At tentree, the mission has always been to plant trees – 1 billion by 2030. More than that, the company believes in a world where businesses are leading the change we need in this world by placing planet and people first.
To date, tentree has supported the planting of over 60MM trees! They are working to show what a planet-first business can look like. One that gives back, creates ethical & sustainable product, offsets all emissions, and manages to be in the top 10% of B-Corps globally. tentree was created by combining the desire to make an impact with the belief that environmentalism should be inspiring and inclusive through the most environmentally progressive fabrics and materials out there, all while planting ten trees.
Not only are they focused on reducing its negative impact, but also on creating a positive impact. The tentree hope is to inspire a new generation to embrace social and environmental responsibility, ten trees at a time.
---
Hardika Shah // Founder of Kinara Capital
Hardika is the Founder & CEO of Kinara Capital driving financial inclusion for small business entrepreneurs in India.
Hardika has built Kinara from a vision in her mind to it becoming one of the leading financial inclusion fintechs helping small business entrepreneurs in India. Kinara Capital is addressing the missing middle credit gap in India for the micro-small-medium enterprise (MSME) sector by providing collateral-free funding to the underserved entrepreneurs. More than 70% of Kinara's customer base was new to formal credit.
The overall impact of Kinara Capital is $100 million in incremental income generation for small business entrepreneurs. Our small business customers report a typical income increase of 20-25% and this impact has led to the sustenance of over 250,000 jobs in India, of which 71,000 are new jobs.
Globally recognised for her passion and innovative work, Hardika is an Ashoka Fellow, has received the Financial Inclusion Award by the Sankalp Forum, and won the People's Choice Live Audience Award at The Wall Street Journal's Financial Inclusion event.
Hardika earned her MBA from Columbia Business School and UC Berkeley's Haas School of Business joint program. She holds a B.A. in Computer Science from Knox College in Illinois, USA.
---
Catherine Griffin // Founder of ImpactableX
ImpactableX empowers founders' stories with analytical legitimacy, grounding and validation, enabling them to build their businesses with impact data rather than intentionality, and share much more powerful stories about the full potential of their innovation with partners, customers and investors.
The ImpactableX methodology was developed by GoodCompany Ventures, an award-winning accelerator and innovation consortium. It has been used by leading social entrepreneurs, Impact Funds and Academics, including TSEF, Wharton, Stanford, USAID's Global Innovation Exchange, and Techstars, among several others.
Of the hundreds of founders Catherine has served, nearly all of them have great aspirations for impact. Their passion for their mission drives them at a fundamental level, yet they crave a deeper understanding of how exactly – and to what degree – their work materially affects our resources and vulnerable populations and contributes to the resolution of our greatest challenges. They crave data to validate it and speak to its potential over time.
Over the last 5 years, has helped developed and refined a forward-looking, data driven approach to social impact modeling, which equips founders with the ability to articulate how their products and services generate social & environmental value, and the scope of their impact potential at scale. As a result of this success with leading social entrepreneurs, impact funds and academics, Catherine and GoodCompany Ventures has made this product available to the impact community.
---
Luc Houle // Founder of Johnny Footwear
Johnny's recently announced the world's first fully biodegradable shoe that grows into a tree once planted underground. Designed to take on anything you throw at it; this revolutionary new product is cushiony, lightweight and water resistant.
The shoes do not biodegrade on your feet. A revolutionary new compound was developed that remains dormant until the shoes are planted underground. Once activated, they attract naturally occurring microbes to break down the entire outsole within 3 years instead of the typical 1,000 years plastic needs to biodegrade. Halfway through the process, an apple seed coated with a natural fertilizer is released and begins to take root.
Comfort is an apparent focus in the shoe's composition. The cork footbeds mould to your feet over time for a custom fit, while also combating foot odours. The organic cotton canvas uppers are ethically sourced, as well as coated with a water-resistant beeswax coating.
Not only do the shoes give you the ability to plant a shoe, but Johnny will plant a tree on your behalf for every shoe sold.
---
Akhil Sivanandan // Co-founder of GreenStory
Akhil's goal is to help companies and people achieve a greener and socially responsible way of doing business. He helps firms successfully tackle social and environmental, financial, and strategic objectives through his company GreenStory.
GreenStory combines supply-chain sustainability analysis with informative graphics and marketing strategies, making your business' environmental choices stand out for all to see. The interactive data and impact visuals will inspire brand-customer affinity, increase conversion rates, and highlight your business' green choices. GreenStory integrates the software with your e-commerce platform so consumers can experience carbon neutrality on each product page, every purchase email and beyond.
The mission of GreenStory has always been about helping consumers choose the more sustainable and ethical option. We all want to do the right thing but we need to know, and feel, the positive impact we're making. By providing a simple, credible and flexible impact marketing platform, GreenStory is bringing a sustainable way of doing business into the mainstream.
---
Sana Ahmed // Founder of Sana Crown
Sana is a social entrepreneur, advocate, and freelance writer who is enthusiastic about what she does. She divides her time between owning Sana crown and working with fashion companies on brand development, writing as a freelance writer, and directing the Fashion Law Africa Summit, a forum dedicated to the empowerment of African fashion.
Sana Crown was born out of a love of women's rights, fashion, education, and sports. The brand is synonymous with elegance and boldness, and it encourages women and girls to embrace their boundless potential. They sell high-end jewelry composed of excellent metals and artistic symbols from various cultures throughout the world.
They currently collaborate with skilled artisans in Greece and Turkey to create high-quality, handcrafted, and long-lasting jewelry. Their effect is focused on women's empowerment; they collaborate with Ethiopia's ODA Special Boarding School and donate a portion of their sales to help young women pay for their education.
By giving possibilities, they want to alleviate some of the gender-based discrimination that many young girls in that corner of the world suffer. Sana hopes to increase the options she can offer and to continue to communicate their tales through design as well as words. Sana Crown is also launching a basketball initiative and investing in Ethiopian craftsmen in 2022, so the influence doesn't end there.
Sana is dedicating her life to Sana Crown because she believes it will have a profound impact on the Ethiopian women and young girls with whom she works.
---
Brianna Kilcullen // Founder of Anact
Brianna Kilcullen is the founder of Anact. Anact is short for "an act".  The simple act of taking action and creating positive impact. Brianna's simple act was to create a sustainable towel made out of hemp and organic cotton that is better for ALL people and the planet. In 2019, she helped legalize hemp in Florida while launching Anact.
Her passion for work first began from a trip to the textile factories in Central America where she received hands on experience working on the factory floor. She gained the utmost respect for the people who make her clothing and from there went on to draft, create, and become Under Armour's first ever full-time sustainability position based out of Baltimore, MD.
After Under Armour, Brianna went on to manage and direct prAna's sustainability program, which is a subsidiary of Columbia Sportswear.
During her tenure, she integrated a $2 billion sustainability program, created prAna's first ever Impact Report, expanded the Fair Trade USA program into Vietnam, participated as a key contributor to REI's Product Sustainability Standards, shared best practices in sustainability solutions for brands such as Surftech, Kohls, the adidas Group and The Cheesecake Factory, and worked and trained factories all over the world on completing social, environmental, and traceability self-assessments.
Prior to the apparel industry, she lived in Uganda post-civil war and traveled and worked on agribusiness initiatives on the northern Ugandan and South Sudanese border. She also lived in South Africa, where she studied human rights and race relations.
---
Geoff Hucker // Founder of Work For Impact
An expert in the nonprofit, social enterprise sector with 18+ years of experience, Geoff is a passionate advocate for socially responsible, purpose-built businesses. Having established, directed, and scaled a successful charity – Beyond The Orphanage – he understands and has met the challenges faced by NFP/NGO and For Purpose organizations when it comes to talent acquisition, engagement, and retention.
Geoff is highly experienced in For Purpose leadership, global and regional governance and compliance, and the creation of high performing remote global workforces – all of which combine to efficiently and cost-effectively meet the key objectives of an organization and its Board.
With an entrepreneurial eye for the most pressing global social and economic issues, Geoff founded Work For Impact – the platform designed to help NFP and For Purpose organizations engage top on-demand talent, meet the demands of the changing landscape of 'work,' implement agile working practices, and become leaders in the socially responsible freelance space.
---
Robin Tolkan-Doyle // Founder of Beautyologie
In her mid-twenties, after working for several media outlets including People magazine and Channel One News, Robin Tolkan-Doyle landed a coveted position as a beauty editor for an inspirational teen magazine where she tested and wrote about every beauty product ever created. Years of freelance writing and editing for several publications and websites followed along with the creation of her own beauty accessory brand—Wrap Star—which graced the pages of national magazines and the shelves of well-known shops on Fifth Avenue and Robertson Blvd.
Ultimately, the public relations and marketing world of beauty and fashion accessories is where Robin spent 15 years, running the boutique agency Charmed PR. Among many career highlights, Robin takes great pride in creating a cult-following for the foot care product Baby Foot, generating enough brand awareness and media attention for clean beauty brands The Better Skin Co. and C'est Moi Beauty to land large national sales accounts, and assisting the award-winning documentary Toxic Beauty to make waves in the media, so much so that Johnson & Johnson removed their talc-formulated products from U.S. shelves in May 2020.
Beauty has always been at the forefront of Robin's professional life, but more recently, her passion shifted from promoting products for press attention to the intention and origin stories behind them. Right before the pandemic, Robin took a trip to India which completely transformed her outlook on the consumer industry. Witnessing firsthand how western consumer behavior affects a developing country, she decided she didn't want to perpetuate this cycle any longer. With 25 years of experience in beauty and the media, she is now using her knowledge as a force for good in an industry she loves.
With Beautyologie, Robin created a beauty marketplace for consumers who want their money to go to businesses that treat people fairly and ethically. She is proud to present and uplift brands with products that truly make a difference, not just on the surface of your skin, but in the world we live in.
---
Travis Holoway & Rodney Williams // Founders of SoLo Funds
SoLo Funds is a mobile lending exchange that connects lenders and borrowers for the purpose of providing more affordable access to loans under $1,000. SoLo was created to disintermediate the predatory payday lending system. Today, SoLo is one of the fastest growing fintech companies in the country.
SoLo's story starts the way every SoLo request begins: with someone needing a hand. Travis and Rodney were noticing that family members, friends, and roommates were asking for financial help here and there, and they understood why. There weren't any fair, reputable options for small, short-term loans.
They decided to create one by harnessing the power of community. SoLo was formed in 2018 to create a viable, non-predatory option for moments when life happens. SoLo tap's into the power of community and generosity to form an online safety net that is mutually beneficial to all of it's members.
Travis and Rodney know that SoLo is needed because they needed it. Our loved ones needed it. And they know that SoLo makes a difference because nearly 80% of Americans live paycheck to paycheck.
Today, SoLo is driven to new heights, but grounded in the same hope and mission: to build a community that enables financial autonomy for all.
Travis – Prior to founding SoLo Funds, Travis built his career in the financial services industry as a financial advisor. It was then that he discovered a major disconnect between the wealthy clients he met with daily in comparison to the 78% of Americans that live paycheck to paycheck. He felt that there were many pain points being experienced by individuals in the middle and lower ends of the financial spectrum that were being ignored and desperately needed to be addressed.
Travis has been quoted in various publications and websites, including Forbes, American Banker, Black Enterprise, PYMNTS, and the LA Business Journal. Travis resides in Los Angeles, CA. In his free time, you can find him at brunch, sneaker shopping, or listening to podcasts about business and popular culture.
Rodney – Rodney has been recognized with numerous awards, including Ad Age's 40 Under 40 in 2012; the Ernst & Young EDGE Award in 2013; Cannes Gold Lion award in 2015; Tech Entrepreneur of the Year by Black Enterprise, 2016; NAACP Inspiring Innovation list 2017; 25 Inspiring Entrepreneurs Under 40 by Entrepreneur Magazine 2016; Entrepreneur of the Year in Connected World Communications in the Ohio Valley Region by EY in 2017; Ebony's Power 100 in 2018 and CNBC Disruptor 50 List in 2015, 2016, 2018 and 2019. Rodney attended West Virginia University, where he earned his BBA in finance, his BA in economics, and his MS in integrated marketing communications.
Rodney also holds an MBA in finance & supply chain management from Howard University. He is a member of the 2019 Class of Henry Crown Fellows within the Aspen Global Leadership Network at the Aspen Institute.
---
Dan Lammot // Founder of threshold.world
Dan is a serial entrepreneur and ocean advocate, Dan is the co-founder and CEO of threshold.world and brings over a decade of leadership experience in the non-profit technology sector. Dan and Lina Pérez co-founded threshold.world with the goal of delivering and evolving a new generation of impact technology that leaves things better than they found them.
Earlier in his career,  Dan co-founded and was CEO of roundCorner, a leading solution provider of enterprise nonprofit fundraising and grant management solutions, which was acquired by Salesforce.org in 2019. Dan also serves on the board of the Surfrider Foundation, a grassroots organization committed to protecting and preserving our ocean and beaches.
---
Shannon Falconer // Co-founder of Because, Animals
Shannon Falconer is a scientist with expertise in cell culture, microbiome, chemical-genetic and molecular mechanism-of-action studies. She is the co-founder of Because Animals – a start-up using science to create humane, cultured meat-based, sustainable pet food for dogs and cats.
Shannon and her co-founder Josh, volunteered for years at the same cat rescue in Toronto. There they helped improve the lives of homeless cats and ease the overpopulation of strays and ferals. But the problem they truly bonded over was what they were feeding those cats: overprocessed, over supplemented meats from animals that cats were not meant to eat. And more than that, factory farms, the source of the vast majority of pet food, is devastating to the climate, our environment and to the lives of farmed animals.
And so, while Shannon was working as a microbiologist at Stanford University and Josh was finishing his MBA from Indiana University, they came up with a solution to a problem they both thought a lot about: How do we feed our pets without harming other animals or the environment? The answer: Because, Animals.
Because, Animals is a startup with a big mission: To make the most nutritious and sustainable pet food for dogs and cats on the planet — without ever harming any animals or the environment.
By supporting Because Animals you will help bring an end to the raising of farm animals for slaughter. With fewer factory farms, we will lessen the devastating impacts of them – to our rainforests, oceans and climate. And, importantly, you'll also be aiding in the creation of safer and more nutritious food for our pets.
---
Alex Mclean & Etienne Lapierre // Founders of Alveole
Alvéole helps businesses, schools, and various organizations meet their engagement and sustainability goals by bringing bees to their building. The company provides both a turnkey educational service and an exceptional, meaningful experience. Their goal is to make people fall in love with bees, build ecological awareness, and in time, more sustainable cities and food systems.
From a childhood friends' innovative take on conventional beekeeping, to backyard urban beekeeping, to a global urban beekeeping adventure to reconnect city folks to nature, the Alvéole colony has been fostering innovation since 2013.
The now global social company has completely flipped the conventional beekeeping model, from one person taking care of 1,000 honey bee hives, to 1,000 people coming together around a single one.
Today, they've swarmed to major cities across North America, and are now all the way across the Atlantic in Paris and other European cities. By installing honey bee hives in cities across the world and fostering environmental awareness, they hope that companies and people will take action to protect bees and all pollinators, and begin to rethink their responsibility towards the environment.
---
Omar Itani // Founder of FabricAID
Omar is the founder of FabricAID, a social enterprise aiming to establish a social, ethical and sustainable value chain in the fashion industry. FabricAID has developed multiple concepts, including Souk el Khlanj, a recommerce store targeting vulnerable people with good quality clothing at extremely affordable prices.
The organization was started in October 2017 in Lebanon from a living room. Today more than 92 full-time employees are active at FabricAID to reduce clothing waste and have operations in Lebanon and Jordan. In 2022 they're opening in a new country, Egypt.
For their efforts FabricAID received the Champion of the Earth Award West Asia by UNEP in 2019, WEMED Award for Sustainable Scale-Up companies in the Mediterranean and the MENA TAKREEM award in 2021.
---
Kaushik Kappangantulu // Founder of Kheyti
Kaushik has spent the last 11 years building scalable social enterprises serving the rural poor. He currently runs Kheyti, a start-up that helps small farmers battle income variability through the Greenhouse-in-a-Box, a low cost greenhouse bundled with services.
Kheyti creates technology solutions for small farmers. Kheyti designs, adapts, and implements low-cost farming solutions that help small farmers increase yield and predictability of produce. They combine these technologies with end-to-end support to give these farmers a seamless path towards income increase.
Kheyti has developed a "Greenhouse-in-a-box" – an affordable, modular greenhouse bundled with full stack services that uses 90% less water, grows 7 times more food and gives farmers a steady dependable income.
---
Bryan Bolling // Founder of Beringei Clothing
Beringei started with a simple premise: the fashion industry is outdated, wasteful, and stale.  WWD, known as "the fashion bible" states that of the 37 major brands, none have made any real efforts toward sustainability and each brand would take 7-8 years to achieve any real progress. How can this be solved? Changing the business model and using technology for good.
Beringei builds relationships between designers and the community to find and build the next "big trend" while reducing global impact by the industry. Each and every apparel item is uniquely and specially designed by independent designers, breathing new life and creativity into the fashion sphere. These designs rotate every month, giving consumers a fresh set of amazing designs to choose from.
By combining a fashion-focused social media platform with interaction, voting, pre-buys, and community sentiment analysis, Beringei will only manufacture products the community wants and in the volumes that can be sold. They use only low-waste manufacturing facilities and donate to charities that help reverse the impacts by the fashion industry.
If the fashion leaders refuse to change from the top-down, Beringei aims to change the industry from the bottom-up.
Bryan Bolling is the founder of Beringei Clothing. Bryan is a 19-year veteran of technology startups with 4 different companies having successful financial exits. He has had a successful 3-year launch of his first personal business venture and he is currently using those company proceeds to bootstrap Beringei Clothing. Beringei is a true passion project for Bryan as he loves helping others progress further in their business goals, especially those who are just starting out.
After heavy research, fashion became the perfect industry focus for this business model, due to being a top contributor groundwater pollution, textile landfill waste, CO2 emissions, birth defects, and unfair labor practices involving women and children.
Bryan hopes that all his companies will have positive impacts on the world and hopes that the fashion designers that launch under the Beringei umbrella will become the future leaders of fashion and business.
---
Nivi Achanta // Founder of Soapbox Project
Nivi has a passion for sustainability, social justice, and all things tech. Think those three things don't go together? Think again. She's here to inform us about the intersection of the tech economy and how we can use new resources to help save the world.
Nivi was once told that in order to stand out and leave a large impact on the world, you must run towards the fire. She took that advice to heart. She is working to make it easy for busy people like you to tackle issues they care about – whether that's wildfires and climate change, racial justice, or more.
Nivi is the founder and CEO of Soapbox Project. They make social impact easy for busy people. Their lightweight social justice funnel starts with bite-sized climate action plans, scales up through monthly action hours, and engages people further through a membership community focused on local action.
Prior to Soapbox, Nivi launched Accenture's Northern California disaster response program after the 2018 Camp Fire, which got recognition from CEO Julie Sweet. She currently serves on the board of Disaster Tech, advising on content that highlights community resilience in the face of climate disasters.
---
Hugues Didier and Vulfran de Richoufftz // Founders of PANAFRICA
A little over five years ago, Hugues and his co-founder Vulfran de Richoufftz, decided to quit their jobs and promising careers to start something that that was both creative and impactful to society. They chose to start PANAFRICA, a company dedicated to making sneakers differently, by respecting those who make them and by taking into account the social, economic and environmental impacts of their actions.
Not only do they continue to invest in innovations around its textiles and materials, as seen in their returnable and recyclable sneaker – The ARUSHA, they also invest time and energy into its workers and their futures.
In order to support the development of the workshop and to guarantee long-term employment, PANAFRICA is committed to producing one collection over six months. This enables the company to avoid the pitfalls of mass production over short periods and ensures every worker: on-the-job training specific to the PANAFRICA chain of production, improved working conditions (transparency and lasting contracts), a workload spaced out over a longer period of time.
The purchase of PANAFRICA sneakers support projects for access to education and job training in Africa through the WALK FOR SCHOOL program. For each pair of sneakers you buy, PANAFRICA donates 10% of its profit to various associations.
---
Mohamed Awale // Founder of Suave Kenya
The source and inspiration: Gikomba, the largest open air flea market in East Africa. Where clothes are brought to seek new life, or end up in a landfill. Suave Kenya don't like landfills.
Suave Kenya was founded by Mohamed Awale, a sustainable brand aimed at waste reduction. Established in 2014, this brand offers leather goods, backpacks, and accessories from upcycled material and leathers ranging from second-hand clothing to leather. Their designs are dynamic, bold, and made from kitenge and denim material.
---
Cliff Pollard // Founder of Cream Co. Meats
Cream Co.'s mission is to revolutionize a highly commoditized industry by creating new opportunities for people to enjoy animal proteins responsibly.

Cream Co. is committed to supporting and working alongside independent producers to deliver the highest quality, best-tasting meats we can find. Sometimes that means bringing best-in-class programs to new markets. At others, it's developing a new program from the grass up.
At a minimum, all of the Cream Co. programs are hormone and antibiotic free. Most of their partners undergo annual third-party auditing including CCOF Organic, Land to Market™ Regenerative, Certified Humane, Non-GMO Project Verified, and American Grass-fed and Grass-finished.
Through a decade working in the Bay Area food industry, Cliff has been constantly inspired by the local food movement. Over time, he began to envision a transparent marketplace that could support sustainable and regenerative ranches through an aggregate and direct marketing model, while providing customers the ease and efficiencies they depended on from large scale distributors.
Cream Co. was founded in 2016 to even the playing field between mainstream and farm-direct distribution. The company sources meat and forges partnerships that value quality over quantity, flavor over convenience, and transparency at every step.
Cream Co. is an Oakland based business committed to supporting local California ranches wherever possible; over 75% of their partners are small producers in California, Oregon, and Washington.
Today, Cream Co. distributes, direct markets and directly invests in over 20 sustainable, regenerative and family-owned farms. They've built a team of industry veterans who care deeply about preserving the Bay's food community, and continually invest in their processing facility to deepen roots in Oakland.
---
Rahama Wright // Founder of Shea Yeleen
Rahama Wright is creating living-wage jobs for women-owned shea butter cooperatives in Ghana. Having grown up personally aware of inequalities in the world, Rahama developed an interest in women's economic empowerment. Making up for her lack of business experience with pure passion and determination, she started Shea Yeleen, a social impact company focused on financial empowerment and ethical sourcing.
Shea Yeleen is redefining beauty through proving that nourishing our skin with the purest, most lush, quality ingredients is not mutually exclusive from empowering our sisters across the globe. The company believes that the health of our bodies, our community, and our planet is interwoven. That beauty is re-imagining the way we do business in order to build a more equitable future for all.
The handcrafted products nourish more than just your skin— each purchase directly contributes to the financial empowerment of women in Ghana, which builds stronger communities. Currently, the business model is supporting the education of 268+ children.
The supply chain was consciously designed by Rahama, after serving in the Peace Corps in 2005. Reconnecting with her West African roots led her to build a social impact business that pays producers 5x the local minimum wage, and uplifts entire communities behind them.
The Yeleen Sourced proprietary process is what sets the brand apart – financial empowerment, community development, traditional processing methods, and an unwavering commitment to ethically sourced organic and natural ingredients.
---
David Cutler // Co-founder of Nutshell Coolers
David is the co-founder and CEO of Fortuna Cools, a company leading the transition from plastic foam to natural fiber packaging, reducing supply chain waste in the process. David and his colleagues developed Fortuna's Coconut Cooler with partners in Southeast Asia and launched the Nutshell Sustainable Cooler to bring this same combination of sustainability and performance to the consumer cooler market.
Prior to Fortuna, David was a database management consultant in Asia and policy analyst in Washington DC. David studied politics at Middlebury College and received a Master's in Environmental Policy from Stanford University.
Fortuna Cools is replacing plastic foam insulation once and for all. In its place, the company uses coconut fiber, a leftover waste product of the enormous coconut meat industry. Nine billion coconut husks are burned as garbage every year in the Philippines alone. Fortuna's coconut fiber insulation avoids CO2 emissions from incineration and provides extra income for impoverished coconut farmers. Fortuna partners with rural communities in the Philippines to build coolers that last years. Impact is built into every Fortuna Cooler we sell.
The Nutshell Cooler is Fortuna's first consumer product. The Modern Sustainable Cooler. Sustainable but sturdy, spacious but foldable: Nutshell is a thoughtfully-designed cooler for lovers of the outdoors. Nutshell is insulated with fiber from upcycled coconut husks which would otherwise have been burned as waste.
---
Jonas Brandau, Marcus Gilles and Andreas Pursian-Ehrlich
Klima is the no.1 app to take instant climate action! Calculate your carbon footprint and neutralize 100% of your CO2e emissions in just three minutes. How? By funding science-based climate projects that capture or prevent the same emissions elsewhere. Next, learn how to shrink your own footprint sustainably and watch your positive impact grow.
The Klima mission is to make climate action simple for everyone. Millions worldwide are hungry for a way to fight climate change. You may be asking yourself, what can I do to make a difference? Do my actions really matter? How can I make the biggest impact? Klima is built for you.
Your actions matter. From your sweater to your sandwich, there's a carbon cost for everything you choose. Offsets help you rebalance the system and fund solutions for a better future.
At Klima, they want the right choice to be as easy as tapping a button. That's why they built a climate app that's simple, transparent, and downright joyful to use.
They source offsets through a rigorous science-backed process. You can rest assured that every offset makes a measurable difference in the fight for our planet.
---
Rob & Mart Drake-Knight // Founders of Teemill
In the clothing industry, products are usually manufactured in large volumes – great for keeping costs down, but bad for the environment, as hundreds of thousands of tonnes of unsold clothes end up in landfill every year. Less than 1% of material used to produce clothing is recycled into new clothing. Along with his brother Rob, Martin Drake-Knight, decided he wanted to tackle this issue head on, and so set about developing clothing that would live forever.
Rob & Mart Drake-Knight were born in Newport on the Isle of Wight. Entrepreneurship started early; Mart's most successful inventions (a fold up surfboard, a wind powered street light and a d-i-y downhill go-kart) all made it to the business proposal / patent stage thanks to older brother Rob's appetite for business. At 20 and 22, the pair started Rapanui from their mum's garden shed 15 years ago with £200 ($250) with ambitions to change the fashion industry.
After the pair started Rapanui they built a platform to share the tech online so anyone can start their own brand, or plug in an existing brand to the supply chain via the cloud. They called this Teemill.
With Teemill, anyone in the world is able to launch a fully customised website and online store, design products and track their success – all from their phone or laptop. The products they design are ethically made in real time, produced by renewable energy, with organic cotton and shipped directly to the customer, leaving users with the profit.
More News
Solo Funds Coverage
View More Portfolio Company News
Select Another Portfolio Company