MaC Venture Capital Closes $110M Fund Aimed at Diverse Founders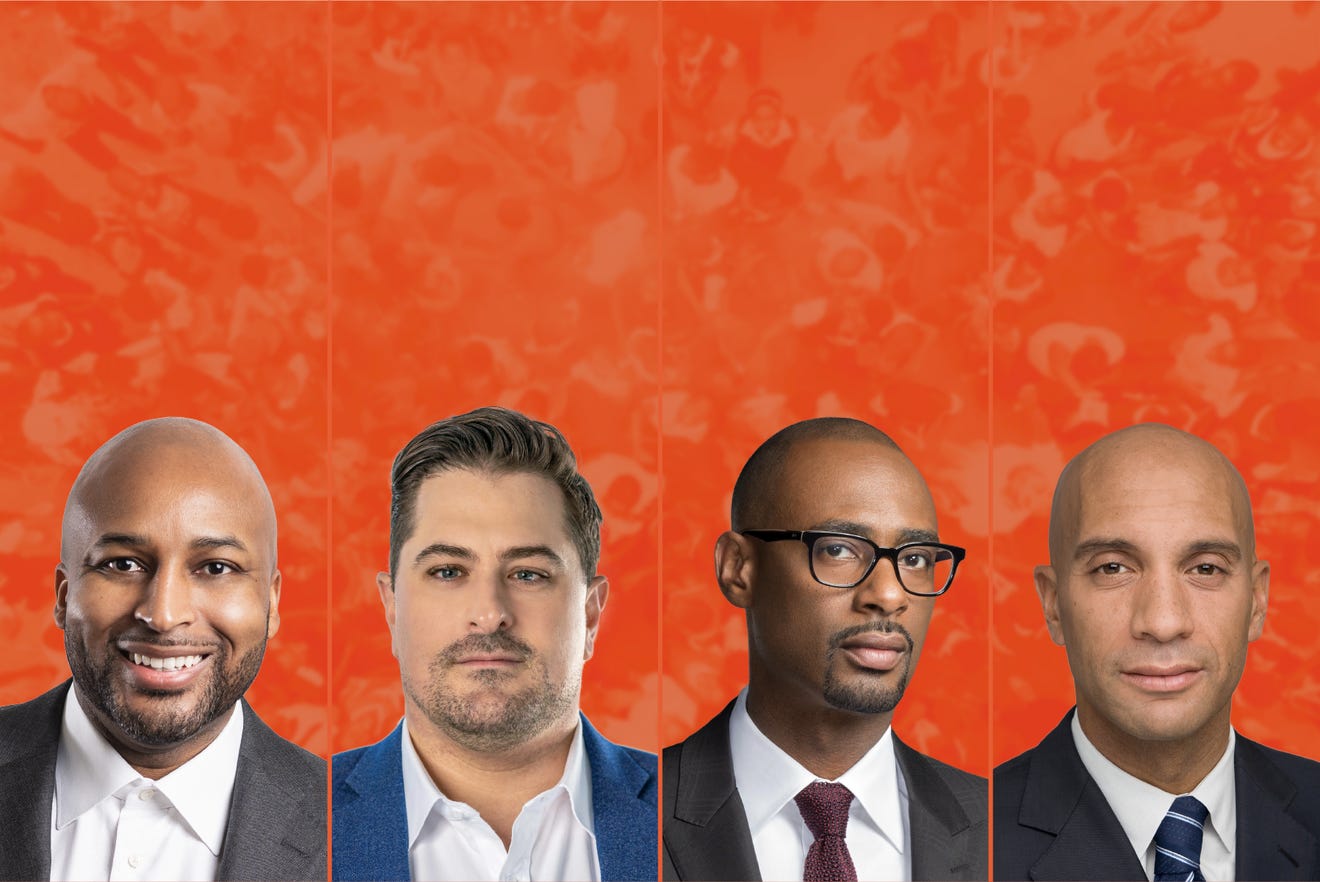 MaC Venture Capital, one of the few majority Black-owned venture firms to focus on increasing the woefully slim number of non-white founders, closed its first $110 million fund.
The two-year-old firm came into being when Cross Culture Ventures, co-founded by Marlon Nichols and Troy Carter, merged with M Ventures. That united Nichols with former Washington, D.C. Mayor Adrian Fenty; former William Morris Agency talent agent Michael Palank and MACRO founder and CEO Charles D. King, who was the first Black partner at a major Hollywood talent agency.
Their two previous firms had funds in the $20 million range and wrote smaller checks. Now with a bigger vehicle, and more star power, MaC aims to start investing in seed-stage upstarts at the million dollar level – going up to two million in some cases – in return for a 10% stake.
"We haven't had to do anything different from what we were doing before," said Palank. "Now we just get larger stakes in the company and have a louder voice because we are on the board."
Just 2% of VC investment partners identify as Black or Latino and less than 10% of VC-funded companies are led by women or people of color in Southern California, according to PledgeLA.
MaC Venture Capital, which has already invested in 25 startups – including Pipe, Stoke, Goodfair, Finesse, PureStream and Sote – says 76% of its portfolio is run by Black, Latinx or female founders.
"Given our varied backgrounds and the different types of communities we're a part of, we're able to see opportunities in places many of our venture colleagues aren't able to see," said Nichols. "That's a superpower that allows us to get into some amazing deals pretty early before they start to become competitive."
. . .
Keep reading the full post from dot.LA
More News
Members News Coverage
View More Portfolio Company News
Select Another Portfolio Company