Early learning hub created with foundation's $100K grant to help providers share services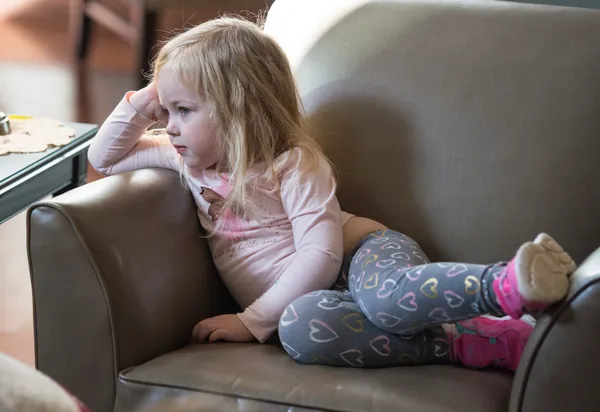 A regional shared service hub is being created with the goal of helping local child care providers balance operational demands with providing affordable, quality care.
The Community Foundation of Bloomington and Monroe County received a $100,000 Stronger Together grant from Early Learning Indiana.
Monroe Smart Start helps make sure young children are ready for school. Since 2009, the community foundation has invested more than $1.8 million to support high-quality early learning in Monroe County through advocacy, training, education, parental engagement and child-centered Monroe Smart Start initiatives. Early Learning Indiana is Indiana's oldest and largest early childhood education nonprofit.
Creating an early learning hub
With the grant funds, the community foundation, through its Monroe Smart Start leadership program, will create the hub — which will essentially be a technology platform — to create shared services to provide a substitute pool, help with tuition collection, reporting, marketing, accounting support and business leadership to help ensure full enrollment.
More in education:IU using nearly $2 million in grants to create free virtual courses for K-12 teachers
"Ultimately, what we hope this achieves is really a reallocation to put more funds into instruction and people, personnel for early learning, and that is going to really allow us to be more intentionally focused on the work of early learning and for supporting early learning educators," Tina Peterson, president and CEO of the Community Foundation of Bloomington and Monroe County, said.
The shared services hub will pilot in Monroe County and eventually extend support to child care programs in the Indiana Uplands region. Twelve providers will participate in the initial Monroe County pilot, which will launch in August.
"When we found out that the grant funds were secured, number one, we felt some euphoria because we feel very strongly that this is an essential piece in really advancing both the quality and the access of early learning in our community," Peterson said. "And second of all, it was gratitude, right, because we really appreciate the leadership role that Early Learning Indiana has taken in helping this state think about taking this next, we think, essential step forward."
The Community Foundation of Bloomington and Monroe County will work with Wonderschool and Childcare Tennessee to create the hub. Peterson said Wonderschool is a technology platform that will help support the operational side of early learning centers.
"The benefits there are to really support some economies of scale in the areas of achieving full enrollment and tuition collection and reporting, and marketing and accounting," Peterson said.
Finding the right model
Childcare Tennessee uses a shared servicing model to support staffing, Peterson said, by doing things like providing a substitute pool that helps with short term staffing, but it also becomes a tool for staff recruitment.
"Both are particularly important because we know from some recent childcare surveys that many of our early learning sites are currently not at full capacity, although we have quantifiable need for that," Peterson said. "The reason we're not at full capacity is that we are challenged at times to staff them — we as a community — to staff them at the level that is necessary for full enrollment."
Peterson said in the community there are different types of childcare providers, from homes to centers to ministries, but all of them are likely struggling in some way to serve at full capacity because of the challenges of operations, which is what the hub hopes to alleviate.
"Most importantly, I think that this really allows our early learning providers to focus more on serving the needs of children and their families than on some of the operational aspects of their work," Peterson said. "So I think it really comes with the opportunity to provide more support, more training, more development, for early learning providers. And ultimately, I think the goal would be to ensure that all of our sites have the trained professionals they need to serve kids and families well."
Long term, the Community Foundation of Bloomington and Monroe County believes the hub will make it easier for families to find openings for their children.
Others are reading:R-BB schools could make masks optional in 2021-22 school year
In addition to awarding grant funding to seven recipients from across Indiana, Early Learning Indiana partnered with Opportunities Exchange to offer technical assistance to all grantees. Opportunities Exchange is a national nonprofit consulting group working to transform the business of early care and education to improve child outcomes and make sure practitioners are well-compensated and work in supportive environments.
"As part of the grant, we will have some funding to help support those providers in using the site and making it accessible to them," Peterson said. "The next steps are really to build the platforms to engage the early learning community, and then to launch the strategy, and give it some time to see how it will work and how we need to continue to refine and structure it to meet the local needs as it relates to early learning."
This article was written by Emily Cox for The Herald – Times.
More News
Wonderschool Coverage
View More Portfolio Company News
Select Another Portfolio Company