In The Future, Freelance Workers Will Dominate Over Full-Time Employees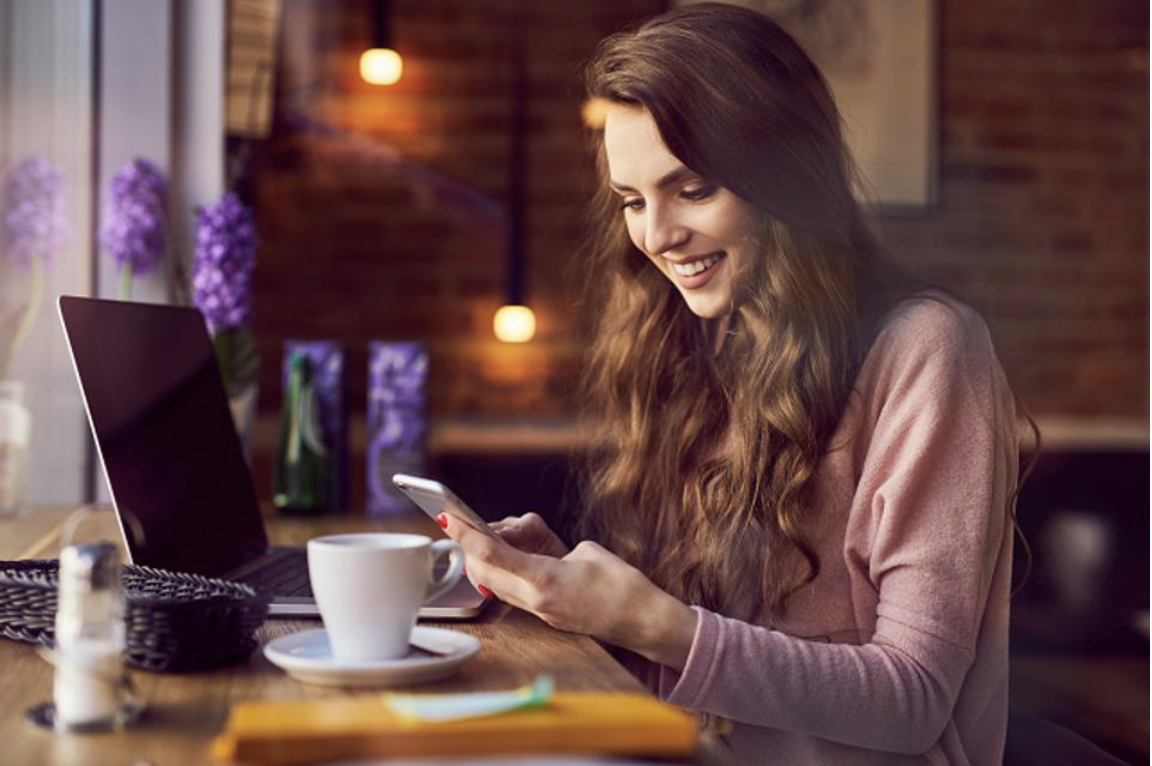 It's 2028, and there are more freelancers than full-time employees. More than ever, businesses are leveraging the talents of freelancers, but the tools needed to hire and pay freelancers include dozens of fragmented online and offline tools manually strung together.
Enter Archie, the company that's building the financial infrastructure for the freelance economy, starting with the problem of payments. It's banking on the future of work being dominated by freelancers and building products to help them thrive and be financially stable.
I interviewed co-founders Yunas Reguero and Cassandra Aaron to learn more about their inspiration and vision for Archie, how the Great Resignation has influenced the future of work, and the importance of having a diverse team.
Gary Drenik: Tell me a little bit about your founding story. How did the two of you come together to start Archie? Would love to hear more about your inspiration.
Yunas Reguero: Growing up in Puerto Rico where I experienced financial instability for most of my life, I knew early on that I wanted to increase access to financial services as my life's work. Before Archie, I worked at Square and Meta in roles that helped small businesses grow their footprint. While at Square, my goal was to help every person who wanted to start a business be able to do so through mobile payments. At Meta, I helped businesses sell natively across Facebook, Instagram, Whatsapp, Messenger and Oculus and launched the first iteration of checkout on Facebook and Instagram. I was also best friends with Cassie, who had been deeply engrossed in the freelancer space for years. It was clear to me that leveraging technology could massively change the game for both businesses and consumers to access financial services in a way that had never been done before.
Cassandra Aaron: My journey starts from working as a freelance strategist in experiential marketing in Australia. It was the first time I navigated the challenges (and magic!) of being a business-of-one. Then I moved to New York and landed a job at Milk Studios working as a strategist in the agency department. After two years, I moved on to work with Archie's founding partner Dylan Hattem at his creative agency, DS Projects. During my time there and at Milk, I hired thousands of freelancers to bring projects to life and experienced the operational pain points of doing so at scale. It was messy to say the least and I was constantly frustrated by the manual and fragmented processes.
From the very beginning, I knew I wanted to shape our brand and company values differently than traditional fintechs do. Fintech brands are historically unsexy and sterile — and we wanted to build a category-defining identity that can exist in a software-style space by making it inviting, joyful and celebratory. We took inspiration from D2C + CPG brands to make it fun, and then editorial and pop culture to make it edgy. We are building it as we learn, allowing the brand to morph in collaboration with our users. We named our company Archie after my grandfather, who was undoubtedly one of the most respected figures in my life. Equal to being sharp, fierce, and driven, he was uniquely approachable, honest, and navigated the world with integrity. We are building a company that represents his essence.
Drenik: In recent years, we have been seeing way more technology being created that help businesses manage their workforces. How is Archie different? For example, how is Archie different from payroll solutions like Bill.com or Deel?
Reguero: Our competitors are great for small businesses that hire full-time W2 workers or only solve for one aspect of the pipeline. Archie handles the end-to-end workflow for SMBs contracting freelancers.
Our seamless collaboration hub solves for every part of the freelance hiring process. Businesses can digitally collect the information they need from freelancers (contracts, NDAs, invoices, W-9s, etc.), keep track of project deliverables and time spent, pay freelancers with one click, and manage year-end tax filings. From onboarding and contracts to payroll and taxes, every step of the freelance hiring process is streamlined and can be accessed cross-functionally on Archie.
Drenik: Has the "Great Resignation" influenced the way businesses think about hiring freelancers? Are they more or less willing to hire freelancers?
Reguero: The way people work has changed dramatically in the past two years. Businesses are more willing to hire freelancers—in fact, almost half of U.S. businesses (that's 16 million small businesses!) today leverage freelancers to support their mission, growth and revenue. Labor markets are being squeezed, and businesses need to hire more freelancers.
Aaron: Archie has hired over 30 freelancers in the past 10 months alone, allowing us to tap into flexible, specialized, and talented wizards. We see the demand growing as the appetite for remote work and work flexibility increases on the supply side.
Drenik: Is the freelance economy here to stay? Do you see a world where there are more independent workers than full-time employees?
Reguero: Yes, definitely. The pandemic greatly accelerated the trend. In the next 5+ years, freelancers will surpass 90 million to represent the majority of the US workforce. So yes, I do believe that independent workers will surpass full time employees. Workers have witnessed the benefits of flexibility (according to a recent Prosper Insights & Analytics Survey, 50% of employees prefer to work from home), independence, diversified revenue streams, going after multiple passions and the empowering feeling that comes with owning your own freelancing business.
The same Prosper Insights & Analytics Survey showcases that Gen-Z and Millennials prefer working from home because it provides them with a better work/life balance, which is part of the reason why those segments are entering the freelance economy more than ever.
Drenik: How has the diversity of your team influenced your business decisions?
Reguero: As immigrant founders, we have experienced the world from a different vantage point and are keenly aware that the only way in which we can build an equitable future for everyone is by hiring a diverse team. For this reason, we have prioritized hiring people from around the world including Puerto Rico, Australia, South Africa, Palestine, Lebanon, Egypt, Brazil, Nicaragua, and the US. This has been an incredible experience for us because from the get-go we need to learn each other's styles, create an inclusive environment where everyone can thrive, and build a culture of feedback in order to best capitalize on our diverse perspectives.
Drenik: Lastly, what inspires you to wake up every morning?
Reguero: Having the opportunity to work on a problem I care about deeply with a team of inspiring people is extremely motivating for me. Having grown up the way I did, I'm passionate about working on solutions that give people access to financial freedom and equal opportunity. I want to build a world where anyone can work for themselves and thrive financially.
Aaron: I landed in New York in 2019 with a weird, hybrid South African-Australian accent, a lot of energy and absolutely zero clue about how this insane city would change my life. I get up every day with the same energy and excitement to work with our incredible team to untangle the freelance economy—the community that first took me in.
Drenik: Thank you, Yunas and Cassandra for sharing more about Archie's vision and diving into where the future of work is headed.
Source: Forbes
More News
Archie Coverage
Archie aims to remove the complexity of managing freelancers
Read More >>
View More Portfolio Company News
Select Another Portfolio Company