Watch | Closing the Venture Capital Investment Gap to Drive Innovation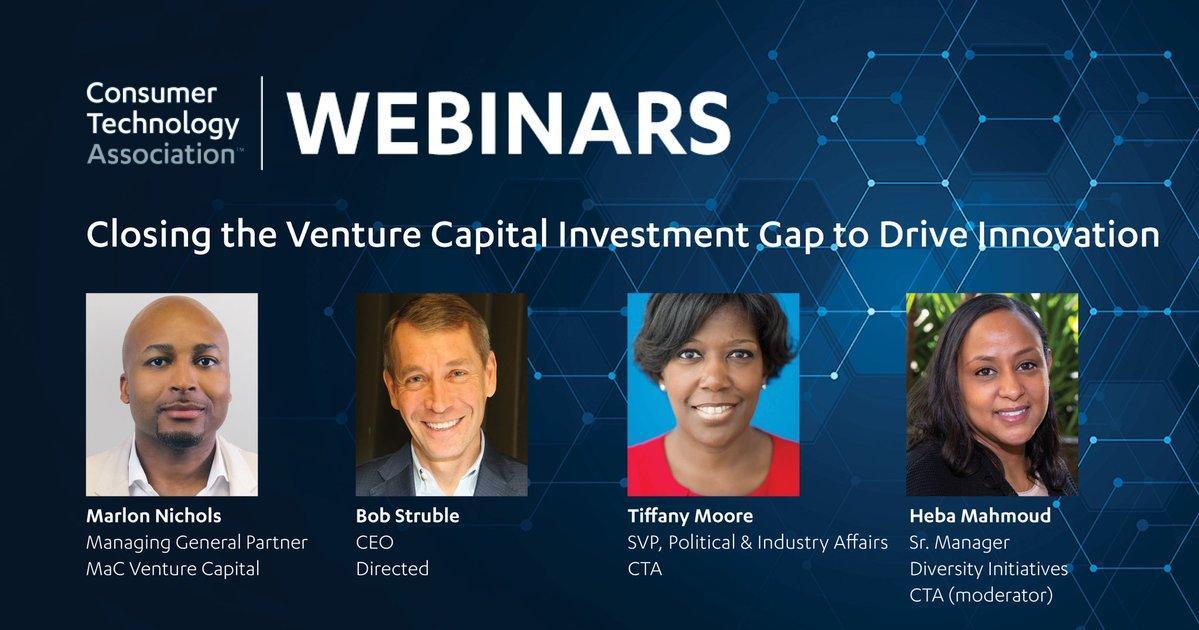 Recent reports reveal that diverse entrepreneurs, particularly women and people of color, receive lower levels of VC funding. A Morgan Stanley study noted that if diverse entrepreneurs received the same percentage of labor force and investments as traditional startups, their business would account for $6.8 trillion in gross receipts, three times the current output. Systemic barriers to funding and lack of diversity in VC partners creates this trillion-dollar economic gap.
This panel dove into disparities affecting underrepresented founders, ways venture capital firms are working to bridge the economic gap and how the tech industry can overcome the challenge.
Watch the full conversation below.
---
Panel:
Bob Struble, CEO, Directed
Tiffany Moore, SVP of Political and Industry Affairs, CTA
Marlon Nichols, Managing General Partner, MaC Venture Capital
Moderator: Heba Mahmoud, Senior Manager of Diversity Initiatives, CTA
---
Presented and Recorded by Consumer Technology Association on 7/15/20.
View More Portfolio Company News
Select Another Portfolio Company