Product Placement: A Panacea for Brands and Streamers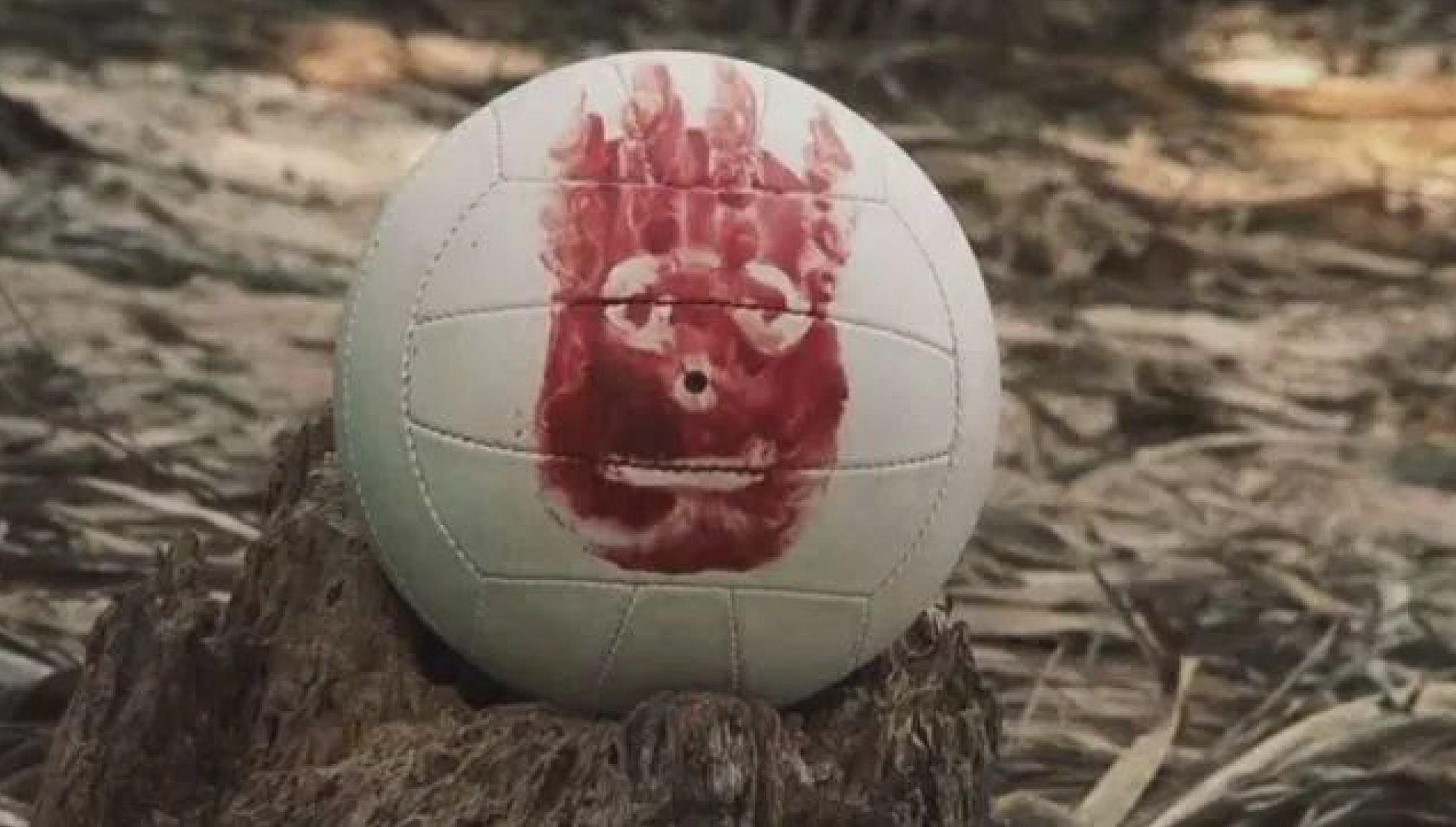 Product Placement is Everywhere
SPALDING! I'm sorry! I'm sorry, Spalding. Spalding, I'm sorry! I'm sorry! SPALDING! I CAN'T! SPALDING! SPALDING!!
The line above probably seems a bit ridiculous because the "character" of Wilson the volleyball from the 2000 film Cast Away starring Tom Hanks has become iconic. But Wilson could have just as easily been Spalding, and audiences would have shed a tear when Spalding the basketball floated out to sea.
Filmed entertainment and product placement have had a complicated relationship since the birth of the medium. Buster Keaton was criticized for putting a Red Crown Gasoline sign into his 1920 short film The Garage. The story of Mars passing on the opportunity to put M&Ms into E.T. the Extra-Terrestrial thus opening up the door for Hershey and Reese's Pieces is industry legend. The James Bond brands of Omega, Aston Martin, Tom Ford, Heineken and BMW among others have practically all become supporting characters in that franchise. And entire films like The Lego Movie and Transformers are basically two-hour commercials for brands.
Given that consumers are exposed to between 4,000 and 10,000 brands every single day, it is no wonder that films and TV shows are packed full of brands; it is an inescapable part of our daily lives. Product placement done well adds authenticity and familiarity to content. It immerses the viewer into a story and provides context that enriches the narrative. But done poorly, it feels phoney and takes the audience out of the story and force-feeds them a commercial at the worst possible time.
The Rise of Over-the-Top (OTT) and the Decline of the 30 Second Spot
For the past 80 years, brand advertisers have relied on the medium of television and built-in 30 second commercial breaks to reach a mass audience. Soap Operas — once a staple of day-time television — got their name because soap companies like Procter & Gamble bought advertising time against these shows whose primary demographic were the women making the in-home purchasing decisions in the 1950s and 60s. Over time, television advertising became one of the most lucrative businesses in the media industry helping fuel the explosive growth of TV in the 1980s through the 2000s.
However, technology — specifically content delivered via the internet, or OTT (over the top) in industry parlance, as well as ad-skipping technology — has massively disrupted brands' ability to reach consumers at scale through traditional commercial breaks. The explosion of "TV alternatives" including streaming services like Netflix, Hulu, Amazon Prime, Disney+ and many others, social media, video games like Fortnite and League of Legends, and live streaming services like Twitch, Mixer and Caffeine have all led to an incredible decline in time spent watching traditional TV as shown in the charts below.
As a result, revenue from US TV advertising has been flat for the past seven years at around $69B as brands have moved on to different ways of reaching and engaging consumers (hello Facebook and Google) — just recently Group M said that TV ad dollars had declined 7% to $65B in 2019 despite big jumps in advertising spending. However, $65B is still a very big number and as live TV viewership continues shift towards OTT platforms, brands will continue to reallocate ad dollars to more effective mediums.
We are now in the era of the OTT Streaming Wars where the fight to acquire and keep viewers will be fierce. Research indicates that in the US, online video subscribers average 3.4 streaming services, paying an average of $8.53 per service per month. At MaC we believe that over the next few years, many of these streaming services will need to find new avenues of revenue growth as competition grows and markets become penetrated. The subscription video on demand (SVOD) platforms will be especially impacted as nearly all their revenue comes from subscriptions and not advertising.
Product Placement: A Panacea
We feel that the conflux of these two trends — brand advertisers reallocating TV ad dollars to mediums that have more eyeballs and engagement, and the need for OTT streaming companies, most notably SVOD platforms, to find new ways to grow revenue — will drive meaningful growth to the already-strong $10B product placement market.
Indeed, we are already seeing streaming companies like Netflix and Hulu beefing up their brand partnership teams, and brands like Miller Coors talking about how 70% of their product placements are now in digital.
However, the biggest missing piece up until now has been on the technology side. Product placement deals can take many forms from relatively simplistic product insertion to full-blown integrations with merchandising and marketing tie ins. Historically, these deals have been done very much offline by hand. Executives from brand partnership or integrated marketing teams at large media companies sell these placements to brands during development or pre-production. Producers and directors then manually work to place products into scenes during physical production. Sometimes VFX companies insert products during post-production in a process that is slow and expensive.
Companies like BEN (Branded Entertainment Network) and Mirriad have had success by taking a different approach to the way product placement deals were made and executed, but both have limited use cases. In the case of Mirriad, their dynamic insertion is restricted to 2D surfaces like billboards, walls of buildings, or on top of existing in-scene products like cups or clothing. BEN is using technology to identify existing IP that would best serve a brand's needs but then turns the process over to humans who then proceed in very traditional, non-technical ways to execute on the placements.
AdWeek ran a story in April 2019 with the headline, "Is Virtual Product Placement TV's Latest Disrupter?" which detailed this shift from offline product placement efforts to online ones, and the work being done upstarts in this space.
Ryff and the Future of Product Integration
It is with that background that today we are excited to announce that MaC Venture Capital has invested in the Series A round of Ryff, a digital brand integration platform using AI and visual computing to identify product placement opportunities in existing content and dynamically integrate 3D models of products into that content. Marlon Nichols co-led the Ryff Series A round for MaC Venture Capital and has joined the board of directors as the Series A representative. We are investing alongside notable investors Valor Siren Ventures and Vulcan Capital.
Through the use of proprietary technology, Ryff is able to digitize content while simultaneously scanning key components of each frame such visual planes, lighting conditions, and flat surfaces, as well as more contextual metadata-driven elements to generate a scene-by-scene report of product placement opportunities. The data collected in this process allows Ryff to generate a photorealistic layer that is delivered over the content but is completely imperceptible to the viewer, enabling Ryff to digitally serve brands into content without altering the original master or incurring the astronomical expense of post-production and recompositing.
Ryff's leadership team is Founder and CEO Roy Taylor who previously spent 10 years at Nvidia and 5 years at AMD and who sits on the board of BAFTA Los Angeles, CTO Susan Hewitt who brings project management experience from AMD, Broadcom, Arm and Pearson, and CRO Shini Reddy Wark who brings over 20 years of marketing experience from companies that include Twitch, Branded Entertainment Network, GameStop and IGN.
The Google Ads of Video
We recognize that many of the biggest product integration deals will always need an element of human interaction. There are complexities to several of these deals that require detailed negotiations and nuanced management. And for those brands woven into storylines or made supporting characters in their own right, coordination around the integration of those brands in the development and production processes is obviously necessary. However, for the long-tail of product placement opportunities — especially for library content — we feel that a Ryff marketplace solution is the optimal platform to best serve brands and IP owners alike.
The long-term vision for Ryff is to create revenue opportunities for all IP owners, in both recently shot and library content. The company will also be a conduit for brands seeking to reach large audiences where they are spending a significant amount of their entertainment time.
Imagine a future where an IP owner can maximize the value of its content by putting in on the Ryff marketplace, where that content will be mapped for dozens if not hundreds of product placement opportunities and be layered with restrictions that comply with creative needs . Those opportunities will be ranked and priced by their effectiveness to drive marketing goals for brands. Brands can bid on in-video placement opportunities that fit their marketing strategies and budgets. 3D brand assets can be uploaded and inserted dynamically into content right before the moment of video delivery.
What this means in the long run is that different viewing demos can be served content with different product placements. Coffee drinkers might see a Starbucks cup on an office desk (or in future episode of Game of Thrones) while fitness fanatics could be shown a Pressed Juicery green juice. And because all this content is served digitally to audiences over the internet, there will be an ability to show attribution around product placement spend (granted, some OTT platforms might have to relax some of their current data-sharing policies to deliver on this promise).
By enabling this type of functionality, Ryff will open up opportunities for new participants in the product placement industry, and as a result significantly grow the size of this market.
But What About the Content?
At MaC, given our experience working with Hollywood artists, producers and executives we recognize the concern from both creatives and video consumers alike that a digital branded content marketplace could fill every square inch of our beloved content with product placements. But we feel this potential issue will be prevented at best or corrected at worst by market dynamics.
Should greedy IP owners wish to jam as many product integrations into their content as can be sold, or if attention is not paid to the authenticity of those placements, surely the quality of that content (and the reputation of the creatives behind that content) will suffer and audience engagement will diminish.
As we mentioned in the beginning of this post, brands are a part of our everyday lives, and as long as people have been making video content they have been putting products into it. Ryff improves upon this process and makes it much easier for both sides of this ecosystem to capture more value.
About MaC Venture Capital
MaC Venture Capital is the result of the merger between successful Los Angeles and Bay Area based Seed funds, Cross Culture Ventures and M Ventures. MaC Venture Capital is an early stage venture capital firm focused on finding ideas, technology, and products that can become infectious. We invest in technology companies that benefit from shifts in cultural trends and behaviors in an increasingly diverse global marketplace.
View More Portfolio Company News
Select Another Portfolio Company