RealBlocks Secures Investment from BlockchainK2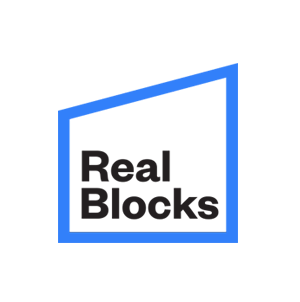 Vancouver, British Columbia–(Newsfile Corp. – July 2, 2019) – BlockchainK2 Corp. (TSXV: BITK) (OTCQB: BIDCF) (STU: KRL2)("BlockchainK2" or the "Company") is pleased to announce an investment in Envexergy Inc. ("RealBlocks"), a modern blockchain investment network providing global access and secondary trading for alternative investments.
Sergei Stetsenko, a Director of BlockchainK2, stated, "Decentralized blockchain solutions are enabling the tokenization of alternative financial assets – including the multi-trillion dollar private equity, private credit and private real estate markets. RealBlocks' tokenization solution enables more efficient capital raising, more cost-effective compliance, simpler documentation and, most importantly, offers secondary trading of illiquid alternative assets. The RealBlocks network also enables broader distribution of alternative private financial assets, lower costs to investors and distributors, and liquidity and transparency in secondary markets."
"We are excited to have BlockchainK2 join a group of investors that supports RealBlocks' mission to open alternative investments to investors around the world. There is growing demand from investors and financial intermediaries to access the potential of the alternative investment market. Through the support of BlockchainK2 and others, RealBlocks is creating a new way to reach these opportunities," said RealBlocks CEO Perrin Quarshie.
"RealBlocks democratizes access to alternative investments by digitizing shares of the funds over a blockchain-enabled network. The network is designed to create unmatched levels of liquidity and transparency in the traditionally complex world of alternatives, thereby enabling fund managers, financial intermediaries and investors greater control and impact over their performance," continued Mr. Quarshie
Read more Yahoo! Finance
More News
RealBlocks Coverage
LaSalle Investment Management Selects Technology Provider RealBlocks for $77B Global Business
Read More >>
RealBlocks Secures $7 Million in Series A Financing to Enable and Scale Digital Access to the Surging Alternative Investments Market
Read More >>
RealBlocks Partners with AZTEC Protocol to Evolve Private Markets
Read More >>
View More Portfolio Company News
Select Another Portfolio Company