RealBlocks Partners with AZTEC Protocol to Evolve Private Markets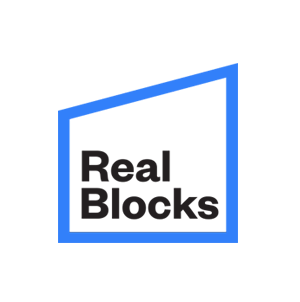 RealBlocks, a blockchain-powered technology platform that democratizes access to alternative investments, today announced a partnership with AZTEC, a zero-knowledge privacy protocol, to enable private, permissioned, and compliant private offerings on the Ethereum blockchain.
Through this partnership, RealBlocks enables anonymous transactions between users, adding a layer of privacy to the enhanced liquidity benefits associated with its peer-to-peer bulletin board for trading. Details surrounding trades will only be visible to the parties involved, but the actual trades are publicly verifiable. RealBlocks will initially offer investors access to non-traded REITs, but plans to expand to other alternative investments in the future.
"Public blockchains have the power to create and transform markets, but have been criticized over their lack of privacy. Implementing AZTEC's technology onto our platform solves this issue," said Matt Grierson, Head of Product at RealBlocks. "Additionally, this lays the groundwork for globally accessible dark pools. This next evolutionary stage of the private markets will limit front-running and trade masking, making the value of the underlying trades more honest."
Read the press release on Business Wire
More News
RealBlocks Coverage
LaSalle Investment Management Selects Technology Provider RealBlocks for $77B Global Business
Read More >>
RealBlocks Secures $7 Million in Series A Financing to Enable and Scale Digital Access to the Surging Alternative Investments Market
Read More >>
RealBlocks Secures Investment from BlockchainK2
Read More >>
View More Portfolio Company News
Select Another Portfolio Company