This Children's Book Tackles the "Big Feelings" Kids Have While Sheltering in Place in a Hopeful Way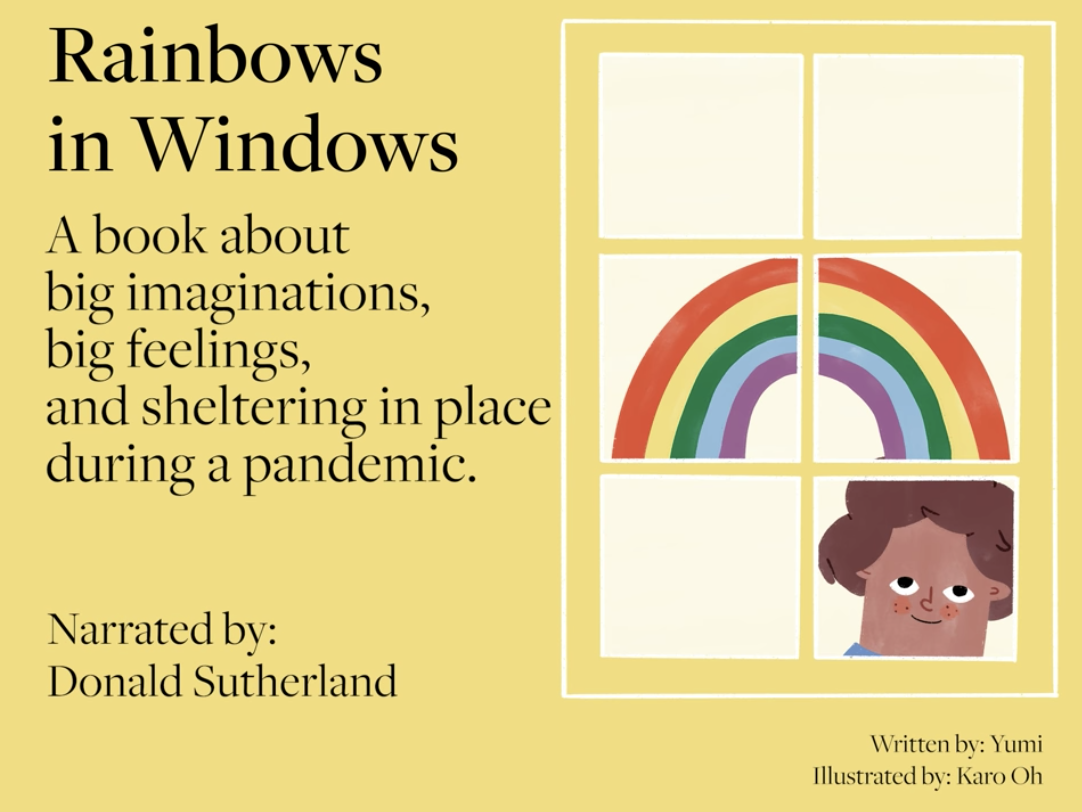 It's hard to fully explain to young kids — who have a less clear concept of time than the rest of us — just how long we all have to stay home and away from our friends. It's even harder to fully understand what these little ones are thinking throughout it all.
Thankfully, Yumi — a baby food brand that delivers healthy age-based foods to families and has committed to donating 250,000 meals to Feeding America — has released a free digital version of a new children's book called Rainbows in Windows, which follows a boy named Amos as he navigates "big imaginations, big feelings, and sheltering in place during a pandemic."
The e-book — which is also available on YouTube — is read by Oscar-winning actor Donald Sutherland, and it begins with Amos's mom explaining that they have to stay inside.
"That worried Amos and filled him with fears," the book continues. "To be stuck without friends brought a cloud full of tears."
The rest of the short book shows how the family decides to pull out some paints and paper to build a beautiful rainbow "held together with glue" that they could hang in their window to "help everyone feel less blue" while "stuck at home." It's a simple yet satisfying way to remind kids that even during this uncertain time, they can do something to feel connected to the outside world. Along with the downloadable e-book, parents can print a free rainbow coloring sheet to bring the book's message to life.
---
Original Post: Popsugar, Kate Schweitzer, 4/20/20
View More Portfolio Company News
Select Another Portfolio Company